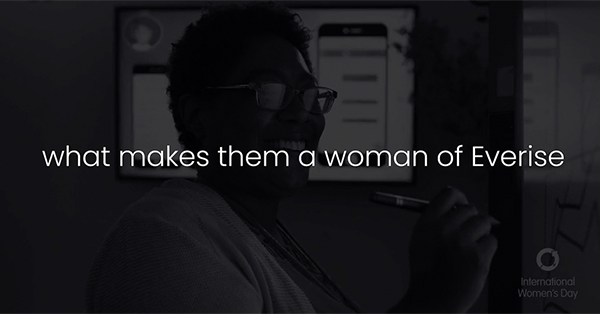 As we continue to celebrate International Women's Month, our Everisers share the plethora of traits that make them Women of Everise. Despite the unexpected challenges the world currently faces, our champions remind us that we have the qualities to make it through these trying times together.
The strength our Everisers have amidst adversity is a symbol of their dedication and determination to our purpose of elevating experiences for our valued clients. As a people-first company, we aim to provide our champions with everything they need to suit their best interests and perform to the best of their capabilities.
As many of our champions will now be working from home, we believe that we can overcome any obstacle that life throws at us, as long as we work together, communicate well, and be vigilant of our health. We appreciate the efforts of every single one of our people and we are proud to have them as part of the Everise family.


Get to know more of the amazing women who make up Everise from around the world: