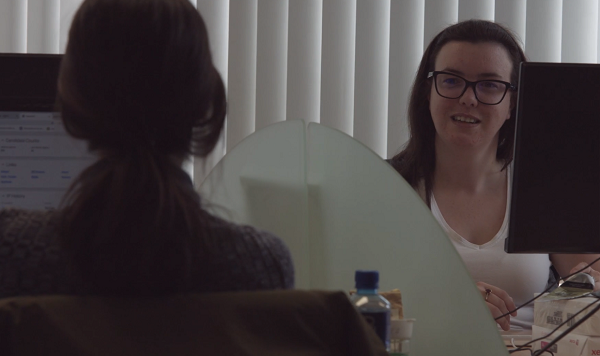 Meet Marie Kylie, an English Language Support for Everise Limerick. Originally from County Tipperary in a little town called Thurles, she moved to Limerick to study English and History at the University of Limerick.
This experience taught her a lot of things that made her look at life from a different perspective.
"What I learned most out of studying English and History is that people relate to one another based on different situations and environments that happened around their lives and it can be applied today as well. Studying History has made me aware of people's cultures, which means I can be empathetic and stuff."
Outside of work, Marie enjoys running and rowing. She rows for Shannon Rowing Club in Annacotty, Limerick, and this thought her the importance of balance.
"I learned that it's very important to keep balance, so a lot of context in rowing would be to keep the boat balance and I think you can apply that in to your own life."
So, what does she love the most about working with Everise?
"It's the people! It's just the atmosphere around here is fantastic. I think are people are brilliant to work with as well. You don't just come in to do a job, you come in to socialize. You come in here, you know, to meet up with your friends. They are not just your colleagues, they're your friends as well."
At Everise, we ensure that we put the spotlight on the people behind our success. That's why we are featuring employees from different walks of life and shedding a little light on the people of Everise. Learn more about our Limerick Experience Center and our people just like Marie today!
Join us!