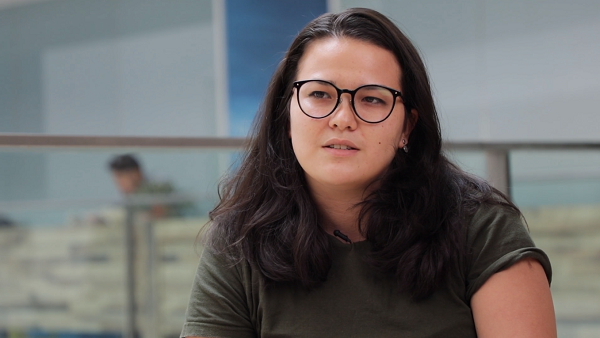 Everise prides itself with our people from diverse backgrounds and fields of expertise. Our global footprint allows us to have access to this amazing pool of talent. One such Everiser is Lana Pagnoux, an Employee Experience Consultant at Everise DX (Powered by Hyperlab) in KL, Malaysia.
Lana grew up in Kuala Lumpur, but she acquired her degree in Paris, France where she focused on the fields of philosophy of mind, science, and language. With this unique background, Lana incorporates science and technology alongside the arts and humanities in her role as an Employee Experience Consultant.
"I think, one thing that people talk about in terms of classical logic is that it is very rules based, everything is based on the idea of either being two or false. You realize that there's no such thing as absolute truth and no such thing as absolute false. There's no such thing as absolute good, absolute bad. Actually, everything falls in the middle and you need to take into account the entire context to understand how it actually works."
Since becoming part of Everise DX as an Employee Experience Consultant, her background in philosophy has been particularly useful in developing various programs and such.
"When I studied philosophy of mind in particular, we made a lot of distinction like what's hard AI, what's soft AI, what is it that we expect AI to be able do in terms of programming and in terms of learning how to train bots in order to understand natural language. Philosophy of language is very helpful in that respect because you really understand nuance and satire and sarcasm and those kinds of thing and think that's what's interesting things about it."
At Everise, we ensure that we put the spotlight on the people behind our success. That's why we are featuring employees from different walks of life and shedding a little light on the people of Everise. Learn more about our Kuala Lumpur Experience Center and our people just like Lana today!


Join us!