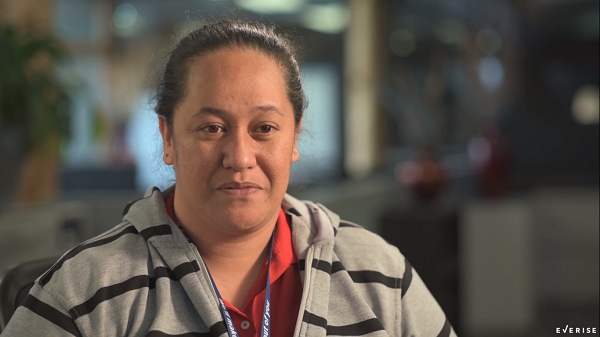 Outstanding customer service for all requires passion and dedication. And that's what Sophia Holt delivers as a Customer Representative at our Salt Lake City Experience Center. Her approach to customer service can be summed up with her own words, "it doesn't matter where you came from as long as we get to do things together, love each other, and take care of one another.
Before becoming part of the Everise family, Sophia was born in Tafuna, American Samoa. When she's not at work, she loves to play tennis. She also enjoys reading books and other activities that allow her to communicate with other people.
"I was born in American Samoa in Tafuna. My hobby is tennis. I love tennis. When I came to Utah, tennis was not an option because the weather was changing. I had to get use to the weather here."
Sophia also shared what she loves about working at Salt Lake City Experience Center.
"The environment is great; the people is great to work with. I am more familiar with my surroundings now. I am more comfortable with what I do here."
But more than the environment and the people, for Sophia, it is the concern and care for the customers that is the most rewarding as a Customer Representative.
"It's not easy being on your own and having to actually care for someone you don't even know... They are most appreciative that they found someone who can understand why they're calling in and making sure that they are being taken care of."
At Everise, we ensure that we put the spotlight on the people behind our success. That's why we are featuring employees from different walks of life and shedding a little light on the people of Everise. Learn more about our Salt Lake City Experience Center and our people just like Sophia today!
Join us!