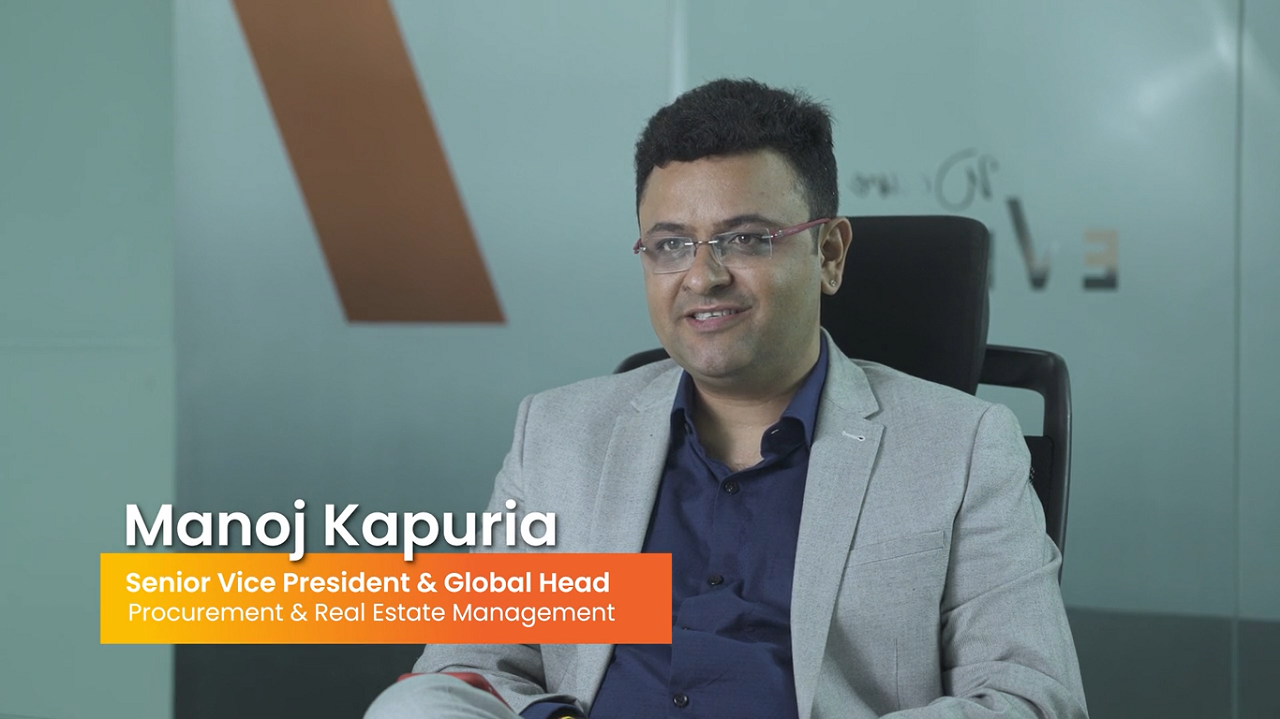 In this installment of People of Everise: Leadership Edition, we're featuring Manoj Kapuria, Senior Vice President & Global Head - Procurement & Real Estate Management for Everise! Armed with an astounding two-decade experience, Manoj has been successfully leading national and regional procurement functions and managing facilities functions as part of our Everise family.
As a member of our leadership, Manoj is responsible for leading the global procurement and spend management, global facilities management, and global collections. His passion, scholastic achievements, and expertise in leadership and management are key benefits for his role.
In our interview with Manoj, he shares his insights in managing people as a leader, the best parts about his role in Everise, and how our Champions were able to quickly adapt to remote and hybrid work.
For Manoj, a typical day at Everise consists of motivating responsibilities that are centered around our people-first culture. His role mostly includes providing for the needs of stakeholders and ensuring that all goes well.
"A typical day at Everise is really a full on motivational day across discussing various needs from respective stakeholders, resolving their issues and taking it to them to closure, which involves a lot of meetings, support and all those stuff."
Manoj believes that adaptability is important to succeed in any given role. As part of our leadership teams, he constantly faces new challenges and welcomes them head-on. Manoj's responsibilities allow him and his team to adapt and evolve together, which he claims to be the best part of his job.
"My job consists of various challenges. It's not a monotonous job where we have to do the same job again on the same day. Every day we get different requests from different stakeholders, which keeps us very excited to take those challenges.
As a leader for Everise, Manoj also manages our Experience Center and the Champions who work diligently within it. He believes that having the right policies and abiding by them can help manage and provide for the needs of our customers and Champions. He shares his own leadership methodologies and how they remain true to the foundational values of Everise.
"We should have a top-down approach where employees can really work well when they have the right policies and processes in place. So, in a nutshell, we should have the right customer needs in place. To achieve those customer needs, we should have the proper technology in place. And third, we should have a motivated team in place to run those operations."
Back in 2020, Everise was able to successfully transition 90% of our workforce into work-at-home office settings. This was a monumental feat, which was made possible by Everise's early investments into remote technology. Manoj also shares the vision of Everise's leadership, and how he believes the future of remote working will look like.
"Everise leadership always had a vision of creating a hybrid working environment, which is 50 percent work from home, and 50 percent brick and mortar. So for that, they've already invested much even from two years back, and we already had this with us for the last couple of years, so it was not new to us.

When the pandemic came, we have seen a bit of magnitude, but thanks to corporate and the entire operations team, they have really handled it well. We seamlessly transitioned to almost 90 percent of employees at home, with no issues at all. it was a first-mover advantage, and we really added a few different logos because of that."
At Everise, we ensure that we put the spotlight on the people behind our success. That's why we are featuring employees from different walks of life and shedding a little light on the people of Everise. Learn more about our Experience Center in the Philippines and our people just like Manoj today!
Related Posts: