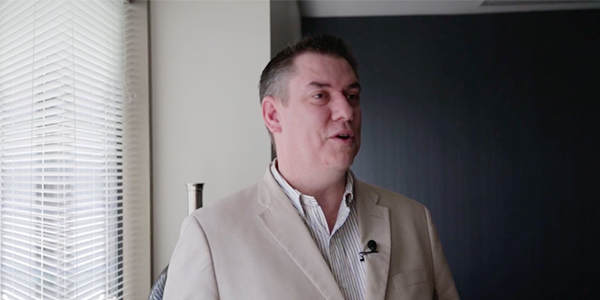 Strong leadership values are vital for growing businesses. In this episode of Animated Leadership, we are featuring Jeremy Jepperson, the Executive Vice President of Operations, Americas for Everise. During our interview, he shares insights into his personal life, industry knowledge, and leadership mindset.
With travel bans and lockdowns currently taking place, what are some of the things you miss about traveling?
"For the past 15 years, I have traveled between 50-75% of my time. The thing I miss the most at work is being with clients and being in the sites, and meeting with the team. We have a great story to tell, and I am very proud of what we accomplished in a short time. The thing I miss the most personally is taking vacations with my family. When you travel as much as I do, you tend to vacation a lot when you have down time. I have had to move 2 vacations already due to COVID, but I am looking forward to when I can relax with my daughters and wife."

What were some adjustments you've had to make with the family while working in a work-at-home environment?
"I've worked from home for the better part of the past 16 years when I am not traveling. The biggest adjustment for me was figuring out our logistics. We tried to keep life as normal as possible for our kids just virtually. So school, piano, play dates, family gatherings, etc. Of course, they were all virtual. With all that going on, my normal office was taken over by the kids, but I moved to a different room where it was a bit more quiet."
Can you share with us some activities that you think can help develop stronger family ties?
"We have been really focused on strengthening our family in a couple of ways: physically, spiritually, and mentally. Every day my wife Jill and I try to have at least 30-60 minutes of work for the kids to do with us. We have been trying to read and study together for 30-45 minutes every day. While we haven't been able to attend a church service, we have tried to still have a church service weekly where my wife or I teach a lesson from the bible, and we have a discussion."
Do you have any tips or advice on managing a remote workforce?
"Engage your team daily. I am not a big staff call leader. I like to try to talk to my leaders daily and reach out to their team members directly when I need something. Spend more time listening. I try to use a 2:1 ratio when possible. If you listen more, it will help you hear the verbal queues with your team. Ask lots of questions, and show them you care about their success. Both personally and professionally."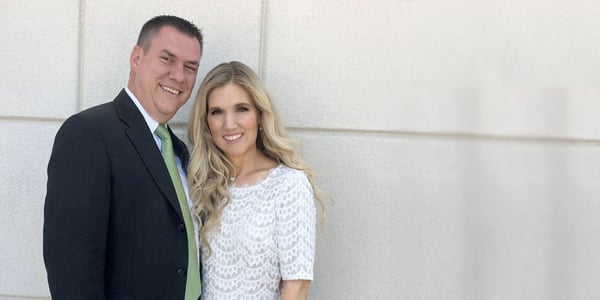 What are some memorable experiences you've had so far upon joining Everise?
"As the newest member of the leadership team, I only had 3 weeks prior to COVID lockdowns, but I have three memorable experiences.
The Leadership and Supervisor focus groups I conducted while visiting sites. I found so many great things we are doing.

The overall commitment everyone had during COVID-19. Every day was a new priority that week but despite all the change, everyone pitched in, stayed positive and helped the organization move forward.

The dedication of our IT leadership. COVID-19 has been inspiring. When you put in perspective that we scaled up from 500 to over 6,000 in a 3 week period with minimal IT impact, it is truly amazing."
What are some goals you want to share with us for the future?
For me there are three questions I ask myself and use to measure if are we successful:

• Are our client's referenceable?

• Do we have a global scalable solution for hiring, training and operating regardless of Geo?

• Do we have the right players in the right positions to maximize our potential as a company?

The ultimate goal for me and measure of success is job creation and changing people's lives. When we can answer the above three questions successfully, we should be growing at 20%+ organically and 20-30% new business."
Are there any new hobbies or interests you want to try?
"I am a pretty adventurous person. Right now, I really miss scuba diving because I can't travel to the places I like to dive. This year, I want to skydive and drive the Nuremburg race track in Germany.

I love building things. I've been keeping myself busy during the last 12 weeks by building things around my house for my wife. I have built closet shelves, finished my kids craft room (which will be their school office if this continues), and I am about to refinish my deck."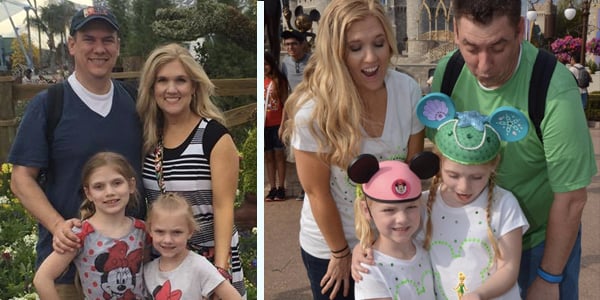 Tell us about an unforgettable lesson you've learned in life.
"The best lesson I would share is to treat everyone with respect. This industry is very small, and people move around continuously. You never know when your employee becomes your client or boss."
Jeremy is one of the many people behind Everise's award-winning culture. His leadership and family-oriented values allow him to bring out the best in our champions to provide innovative solutions that move Everise and our partner companies forward. Find out more about our disruptive leadership team and their experiences today.
Related Posts: