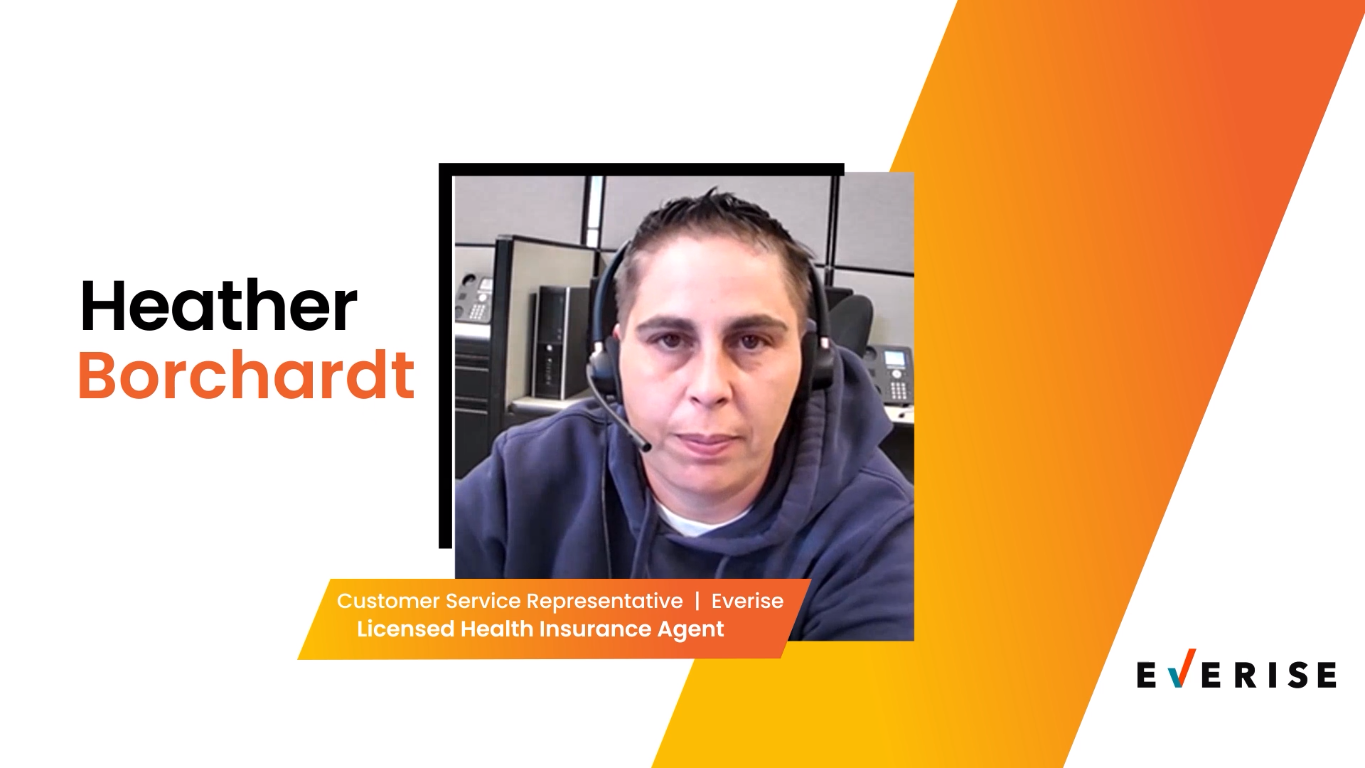 Becoming a licensed agent is more than just a promotion; it's also a responsibility and a commitment. Our health insurance agents are our champions in providing healthcare support, and they make a huge difference in changing the lives of the people they assist. Meet Heather Borchardt, Customer Service Representative and Licensed Agent for Everise.
Heather took the College of Insurance (COI) program with Everise and has been a part of our company as a licensed health insurance agent for over a year. In this interview, she talks about her experience with the Everise COI program and why she chose to be licensed. She also shares helpful advice for people who are planning to get their license.
As a Customer Service Representative, Heather planned to get her license because she saw that it was an opportunity to expand her career. Now a year into her role as a licensed agent, Heather has developed genuine affection for her customers and her role. She enjoys being able to provide people with their health insurance needs and make life easier for them.
"I got my license because it seemed like a good opportunity to expand my career and be able to help with the health insurance side of it. The best part of my job, I would honestly say, is being able to help the members and guide them into the things that they need to help alleviate different stresses in their life."
Heather also shares her positive experience with Everise's COI program. The training and guidance she received while undergoing the program helped her gain the knowledge she needed to become the highly-qualified licensed health insurance agent that she is today.
"The College of Insurance program with Everise was extremely helpful. We had a lot of experienced people that explained different things that we needed to know when it came to health insurance."
Heather believes that her training with Everise played a huge role in acquiring her license, and ends the interview with helpful advice for aspiring agents looking to get licensed.
"If you're looking to get licensed, I would definitely look at the College of Insurance or look to test with Everise, it's a really great program, and it's been very helpful."
Heather is one of our many Champions that are making lives easier for people through healthcare support. Elevate your license at Everise and apply for our home-based jobs today!
At Everise, we ensure that we put the spotlight on the people behind our success. That's why we are featuring employees from different walks of life and shedding a little light on the people of Everise. Learn more about our home-based jobs and our people just like Heather today!
Related Posts: