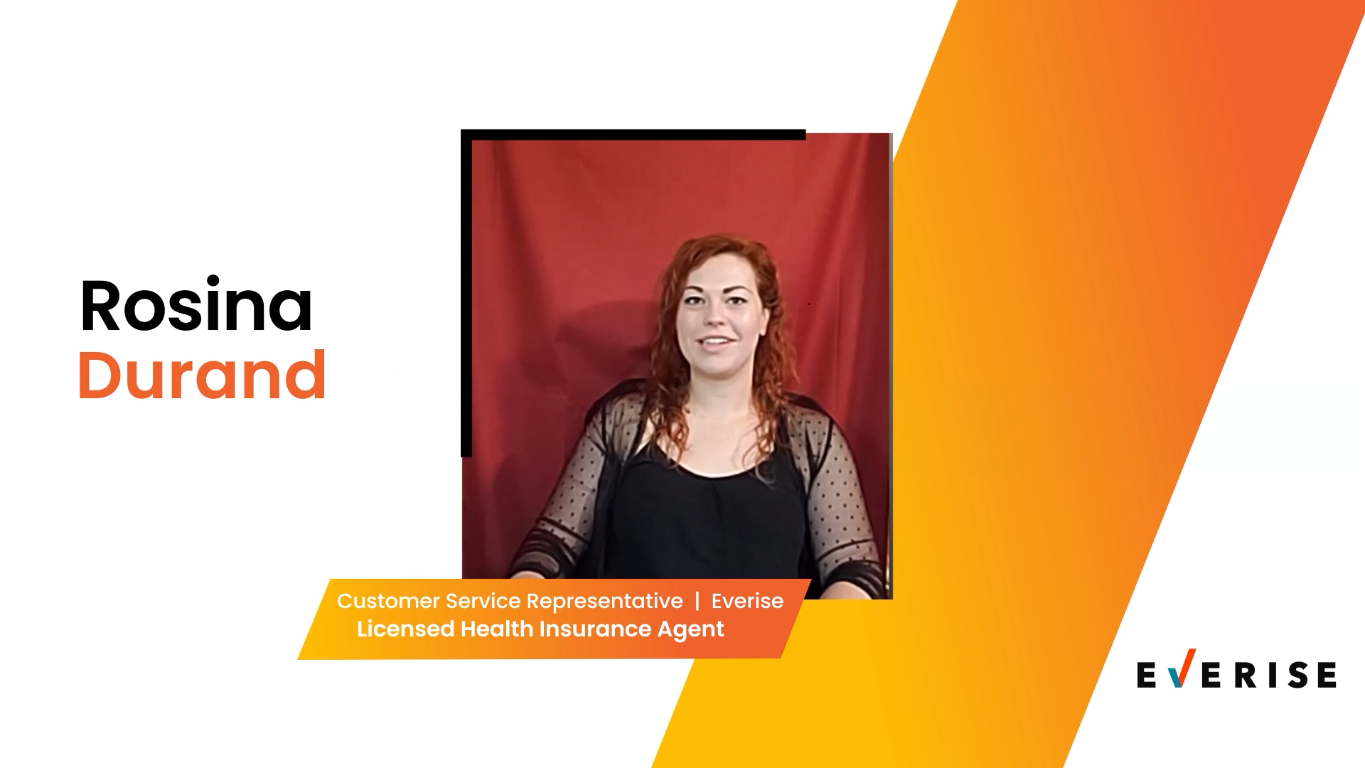 With the pandemic still affecting people on a global scale, our healthcare champions are hard at work, providing healthcare support for our customers and clients. In this installment of our People of Everise series, we're featuring one of our licensed agents working at home.
Meet Rosina Durand, Customer Service Representative, and Licensed Health Insurance Agent for Everise. In this episode, she shares why she became licensed and how working as a licensed healthcare agent at home has been a life-changing experience.
Rosina Durand is part of our many licensed healthcare agents that make up the backbone of our healthcare support, changing the lives of millions around the world. She works on malpractice insurance, and she's currently preparing for a Supervisor role for United Health.
Rosina shares her story of why she wanted to become licensed. Aside from the higher pay, Rosina believed that becoming a licensed agent could improve her skills and open new opportunities for her career. She also wanted to help people in more ways compared to when she was in the standard customer service role.
"I wanted to build my skills and open more opportunities. I wanted to be able to help people even more than I was able to."
Rosina claims that the best part of her work is knowing that she helps people cut costs, especially when she knows how much they need it. She enjoys the experience of knowing that people were able to save money with her help.
"The best part of my job, I would say, is when I'm able to save people a lot of money and being able to hear the joy and relief in their voices when they do."
As one of our many home-based licensed agents, Rosina supports people from the comfort and safety of her home. Working remotely gave her more time for other responsibilities at home. For Rosina, becoming a work-at-home licensed agent has been an overall positive experience.
"I am currently working at home, I have really liked it. I really like being able to sleep in more in the morning and have my cat around while I'm at work. I really like being able to go outside and I can work on my garden on my breaks. Getting licensed is awesome."
Rosina is one of our many hardworking licensed agents that are changing lives in the comfort of their own homes. Elevate your license at Everise and apply for our home-based jobs today!
At Everise, we ensure that we put the spotlight on the people behind our success. That's why we are featuring employees from different walks of life and shedding a little light on the people of Everise. Learn more about our home-based jobs and our people just like Rosina today!
Related Posts: