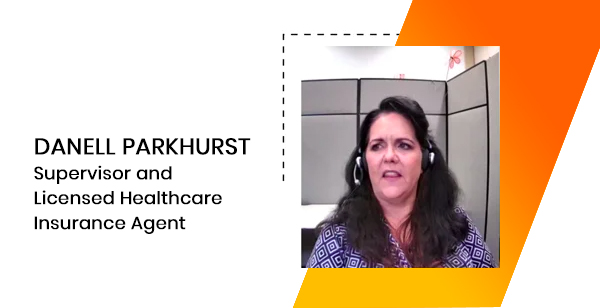 Everise provides premium customer support for many vital industries, but one of our main domains of expertise is in healthcare. We specialize in providing quality support for health insurance providers and serving their Medicare customers. The champions on the frontline of healthcare support are our licensed agents -- who are hard at work changing people's lives.
Meet Danell Parkhurst, a Supervisor and Licensed Healthcare Insurance Agent for Everise. She shares her experience of working in healthcare, and how becoming a licensed agent for Everise also became an opportunity to change her life for the better.
As a licensed healthcare insurance agent, Danell understands the importance of providing assistance to our partners and customers in healthcare. For Danell, knowing that she plays a role in changing other people's lives is the best part of her job.
"I am currently a Supervisor for a Medicare client with Everise. I've been a licensed agent for a year now. The best part of my job is knowing that I am actually making a difference."
Working with Everise opened new possibilities for Danell. By becoming a licensed agent, she was able to build her career and help change lives at the same time. She believes that working as a licensed agent is a great opportunity for anyone looking to pursue a career in healthcare.
"I really have a lot of satisfaction being a licensed agent, and it is such a great opportunity. If you want to make a difference in other people's lives and also get really good compensation for it, I think this is a great opportunity."
Danell is one of our many licensed agents who are working at home and changing lives. Elevate your license at Everise and apply for our home-based jobs today!
At Everise, we ensure that we put the spotlight on the people behind our success. That's why we are featuring employees from different walks of life and shedding a little light on the people of Everise. Learn more about our home-based jobs and our people just like Danell today!
Related Posts: