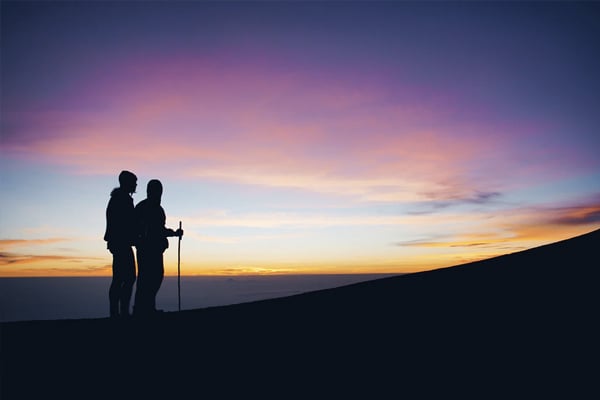 Guatemala is best known for its coffee, fascinating Mayan culture, volcanic landscape, and the beautiful, colonial city of Antigua. But most people are just learning about how this small country is loaded with homegrown produce and talent.   Being the largest and youngest economically active labour force in Central America, Guatemala has nearly 18 million inhabitants and has a median age of 22.9 years. This statistic makes Guatemala an ideal hotspot of vibrant and young human resource employees for Fortune 500 companies and fast-growth unicorns. Paired with its proximity to many travel hubs (less than 3 hours from Miami), Guatemala is an ideal location to deliver cost-effective customer experiences for the growing Spanish language market.  
In the last five years, the Business Process Outsourcing (BPO) industry has matured due to joint efforts across private, governmental, and academic sectors with a vision to support growth and sustainability for the country. Some of the largest tech firms such as Oracle, SAP, Cisco, and Dell are outsourcing to this prime destination because of its strong affinity with American culture, which allows them to avoid steep learning curves and cultural barriers that often impact the Customer Experience (CX).  
Hispanic and Latino Americans account for 18 percent of the US population, and given this proximity,  North American based companies are looking at near-shore outsourcing solutions. BPO's strategically pick locations such as Guatemala because it can usually offer between a 25 to 40 percent cut from domestic US rates, significantly improving the price-to-value ratio and cost.  
Resiliency in Action 
Guatemala has been ranked as one of the happiest countries in the world, and one of its greatest assets is its people. Guatemalans often take great pride in their work, treating their jobs as an opportunity to grow a career. This passion brings tremendous value to the relationship between an agent and customer, translating to a higher-quality experience,  enthusiastic employee engagement, and higher retention rates.  
Amidst the spread of COVID-19, customer and employee loyalty became more important than ever. During the uncertainty, Everise's Guatemalan team pulled together to set up over 95% of its champions in a secure, work-at-home environment, in less than two weeks. And when one of their clients became stranded in Guatemala due to travel restrictions, we went the extra mile to  drive them over 400 miles to the nearest airport in Mexico to get them safely home to their family.  
"I manage several vendors. [Everise] was the first to have every rep at home. They did an outstanding job with the COVID response. My team in Guatemala just buried every other vendor I work with. I can't thank them enough." ~International Support Manager of a leading logistics company.
The world has seen the news and felt the effects of COVID-19. It's surprising how little it takes to severely disrupt even the strongest companies and economies.
As a next-gen BPO, Everise is assisting the world's top brands in migrating their brick-and-mortar support into a home-based solution. We offer a crisis-resilient partnership that is tested and proven by our outsourced  work-at-home CX, made doubly resilient by being widely dispersed globally.  
Related Insights: