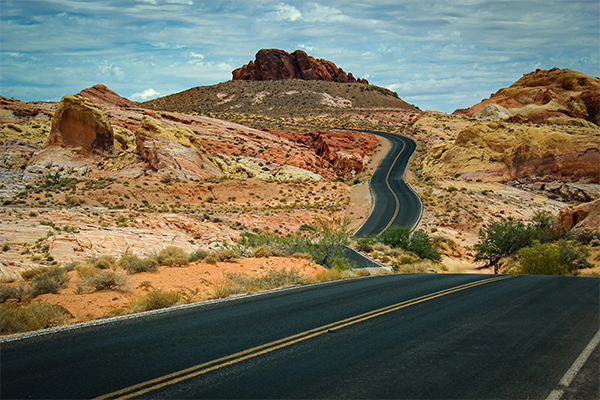 Wow. What a couple of weeks it's been.
We've seen the news and felt the effects of this virus, both in our personal and professional lives. In the process, this pandemic has tested the resilience of businesses and their people across the world.
"We are people-first" is one of the core Everise values. If this event has a silver lining, it's been watching how our people have come together during this time -- spiritually, if not always physically -- for each other and our clients. This has been truly inspirational.
When Everise commits to a partner, we go the extra mile. Over 400 to be exact. Last week, when one of our clients became stranded in Guatemala due to travel restrictions, we drove them over 400 miles to the nearest airport in Mexico to get them home to their family, safe and sound.
This is just one of many stories of Everise resilience. From top level executives bubble wrapping desktop computers and personally delivering them to eager new home-based agents, to our champions volunteering to sleep in our centers to ensure our partners' uninterrupted support, our team makes every effort to get the job done right.
We've also been fortunate to have exceptional support reciprocated from our partners.
"When there is a will, there is a way! And you guys ROCKED IT! I can only imagine the level of effort made by all to accomplish the task." - SVP Operations, High-growth entertainment e-commerce business.
In under two weeks, teams around our experience centers in the Philippines, Malaysia, Guatemala, United States and Limerick were able to migrate over 70% of our global workforce into a secure work-at-home environment. And this is just the start.
"I wanted to send a quick note, and thank you and your team for the support and partnership during these stressful times, These are the times when long term partnerships are formed. As a leading collaboration platform [we are] on the front lines of fighting the implications of this global pandemic, we enable the largest enterprises in the world to execute their [business continuity plans] and continue to work remotely." - VP Technical Support, leading cloud video conferencing company.
Our champions aren't healthcare workers, who undoubtedly deserve our endless gratitude. But many of our people do support Medicare calls placed by those at greatest risk for COVID-19, offering them support and direction on essential services. Our agents find these, and the other essential services we support, to be among the most gratifying calls.
"I wanted to reach out to each of you and say a sincere thank You from [us] for the herculean efforts you and your teams have made in the last several days to help us continue to deliver [our] promise to our customers. These are unprecedented times for all of us, professionally and personally. I want you to know that you are on the front lines with [us] as we play a critical role in maintaining the flow of goods and services to the country and the world during this time.

This is not about just delivering a random, nameless package – the work you do helps us literally save lives, keep critical businesses running, stock food in the stores, and transport all the essentials that we all often take for granted.

These are the times when having great partners like you count. This is definitely one of those. It takes a team effort and I want to say a personal thank you for the work your teams continue to do to help us get back to 100%. Please pass along my thanks to all of your teams – front line team members, technical professionals and everyone." - Managing Director – CX, World's leading logistics company.
At Everise, we offer our partners crisis-resilience that is as proven as our outsourced home-based customer experience solution, and made doubly resilient by being a full-time employee model, versus a riskier contractor model.
If you need us, we are ready to engineer a home-based CX continuity solution to get you through this crisis, and the next one as well.
Related insights: