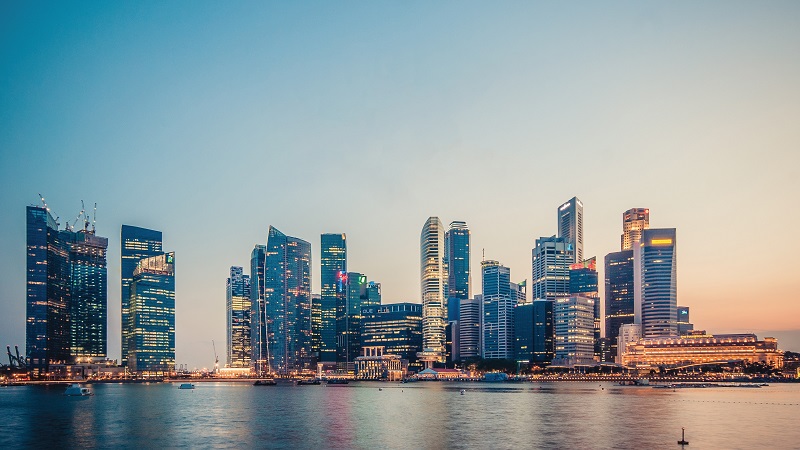 Singapore has the capability to overcome its challenges and go beyond its boundaries and into Asia through partnerships and leveraging technology.
Singapore's minute size has necessitated it to be a trading port rather than a cultivating land. This island on the tip of Malaysia does not have the abundance of resources and the land mass to cultivate, but it has managed to thrive and prosper by means of trade. It has developed itself into a business hub where businesses, which it has done successfully, becoming the forefront business hub in the region and home to world's top companies' headquarters.
However, Singapore may have been successful in attracting big companies thus creating more jobs, the performance of Singapore-based companies have been an upward trajectory. Most business and SME efforts to expand and go international has been supported fully by the government, only a meager 14% of SMEs planned to expand, while most are content in fostering their business in Singapore.
This turnout will eventually be not sustainable in the long term. While the market in Singapore is rich and the economy is thriving, it is still limited. A business can only grow so much in this situation. It is also ignoring the possible opportunities that the ASEAN region can unlock. The region's population of 620 million and its combined economies of $2.6 trillion will be the fifth largest economy according to the World Economic Forum.
Singaporean firms usually face the challenge of cultural differences like unspoken rules, values, and norms. These factors may seem trivial on the onset but in most places, these culturally embedded practices can affect the success or failure of businesses, which most Singaporean business owners try to avoid.
For Singaporean entrepreneurs to successfully expand to their neighboring countries and other regions, they would be more than just the government's with government intervention and support. It is important for these Singaporean companies to overcome the cultural barriers through partnerships and provide more a competitive advantage using technology.
Forging a partnership is an essential part if an entrepreneur wants to expand his or her business. That's why it is of utmost importance to choose the best fit for the business. A partner will be able to guide and direct the path whenever your business needs to localize. This might be easier said than done but it is a vital undertaking for anyone who wants to take their brand to a different place. One must be patient and flexible in dealing with finding a partner, but if everything goes smoothly, it will be beneficial for the business.
Another area where Singaporeans excel at is technology. Singapore is known as one of the most sophisticated and advanced places across the world and that needs to be used fully to their advantage. One of the prime examples of this is the BPO industry. Unlike other countries in Asia like the Philippines and India, Singapore is not known for its BPO industry. But international companies are still tapping Singaporean businesses for partnership that would leverage technology such as Artificial Intelligence (AI) to disrupt the industry.
Growing and broadening horizons are challenges that everyone in business faces. No one's an exception. However, for countries like Singapore, it is a necessity. Technology has helped businesses expand to reach far-flung places unimaginable before. Companies like Singtel, a telecommunications company in Asia, Australia and Africa; WOHA, a Singaporean architecture firm which has handled projects in the APAC region; even Charles & Keith have paved the way for other companies to use technology to their advantage and grow out from their comfort zones.
Related Post: