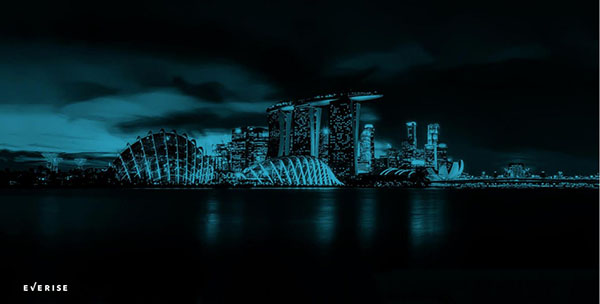 In the national budget released by Singapore for 2019, the Dependency Ratio Ceiling (DRC) for the services sector will be reduced from 40% to 38%, before further cut off to 35%. This means that companies in many industries will have to hire fewer foreign workers.
This move, as outlined by the Singapore Finance Minister Heng Swee Keat was to create deep-enterprise capabilities, deep working capabilities, and encourage stronger partnership with countries across the globe. By forcing companies to reduce their dependency on labor, they are encouraged to invest in cutting-edge technology.
This is very relevant for companies like Everise, a Singapore-based global experience company, with over 12,000 digitally empowered employees around the world. They understand the effect of both government policies and technology on employment and workforce.
Singapore's restriction on foreign manpower has a huge impact in several sectors like F&B, Hospitality and more, but this is a wake-up call for the economy and companies need to take the two lessons out of this.
One, there is a need to invest in higher-value economy and this begins with the workforce. Employees will need to showcase a higher aptitude and skills before getting hired and deliver better customer solutions.
Two, technology will play a vital role in the economy's growth. Despite the worries, human workforce will never be replaced by Artificial Intelligence (AI), but the workforce will utilize it to transform themselves as a better customer service expert to assist the growing needs of global clients.
Companies need to adapt with technology to survive in the coming experience-led economy. For example, AI and automation that cuts mundane tasks of agents and gives accurate and organized data for easier analysis.
Technology saves significant time for employees and gives them more attention to genuine customer service. This not only results in better productivity but also makes companies competitive despite having an equal or fewer number of employees.