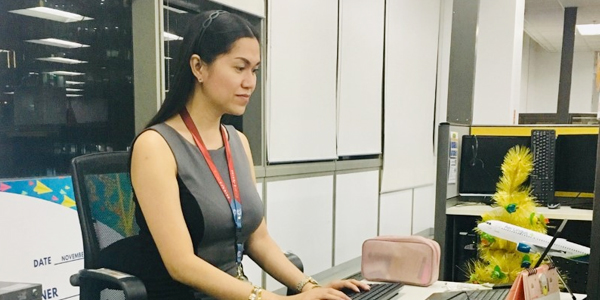 Being true to yourself can be difficult, but finding the right family makes it easier to live out your truth and express yourself wholeheartedly. Meet Yanyan Tenefrancia, an Operations Manager from our Manila Experience Center. She shares with us an insight into her personal life and her story of transitioning into the proud and confident woman that she is today.
Yanyan comes from Tacloban City, a place known for its tourism and culture, located in the Eastern Visayas region of the Philippines. Aside from being an Operations Manager for Everise, she has many passions in life. Growing up, she would listen to songs from Mariah Carey, which eventually turned her into a huge Mariah Carey fan. Yanyan is also a beauty pageant enthusiast, inspiring her to enter beauty pageants in the past. In her free time, she longs for the sunny environment and calming feel of beaches located in the Philippines.
"I'm actually very passionate about three things, first off is I am a fan of beauty pageants. I'm a beauty pageant enthusiast, I actually joined beauty pageants during my younger years. Second is, I am a huge fan of Mariah Carey songs, but I don't know how to sing actually, but I loved her when I was growing up. And lastly, I love to be on the beach, travelling here in local destinations in the Philippines."
Yanyan knew from an early age that she felt differently about her than others. During college, she decided to fully embrace her truth and express herself by transitioning into a woman. Since then, she has never looked back.
"I was around 2nd year in college at the time when I actually transitioned into wearing women's clothes and taking pills of female hormones to look like a woman. That's how as far as I can remember when I was around 18 years old."
Yanyan's decision helped her gain the confidence she needed to succeed in both her personal and professional life. She eventually found her home in Everise as an Operations Manager where she now helps other young Everisers grow their careers. Yanyan is proud of her accomplishments within Everise and considers herself as living proof of Everise's core value, Celebrating Diversity.
"What's really interesting about my job is that I'm able to help bridge between the needs of our agents and our clients. Because I'm the middle man assisting both parties. That's one of the things that I can actually brag with being part of Everise because I am living proof that we really accept people of all backgrounds, regardless of your sex, sexual orientation, race, or religion. They've been very, very supportive in all aspects in this company."
Everise is proud of the diverse and inclusive culture we have cultivated, and we are incredibly proud of Yanyan's accomplishments and continued growth as part of the Everise family.
At Everise, we ensure that we put the spotlight on the people behind our success. That's why we are featuring employees from different walks of life and shedding a little light on the people of Everise. Learn more about our Manila Experience Center and our people just like Yanyan today!
Related Posts: