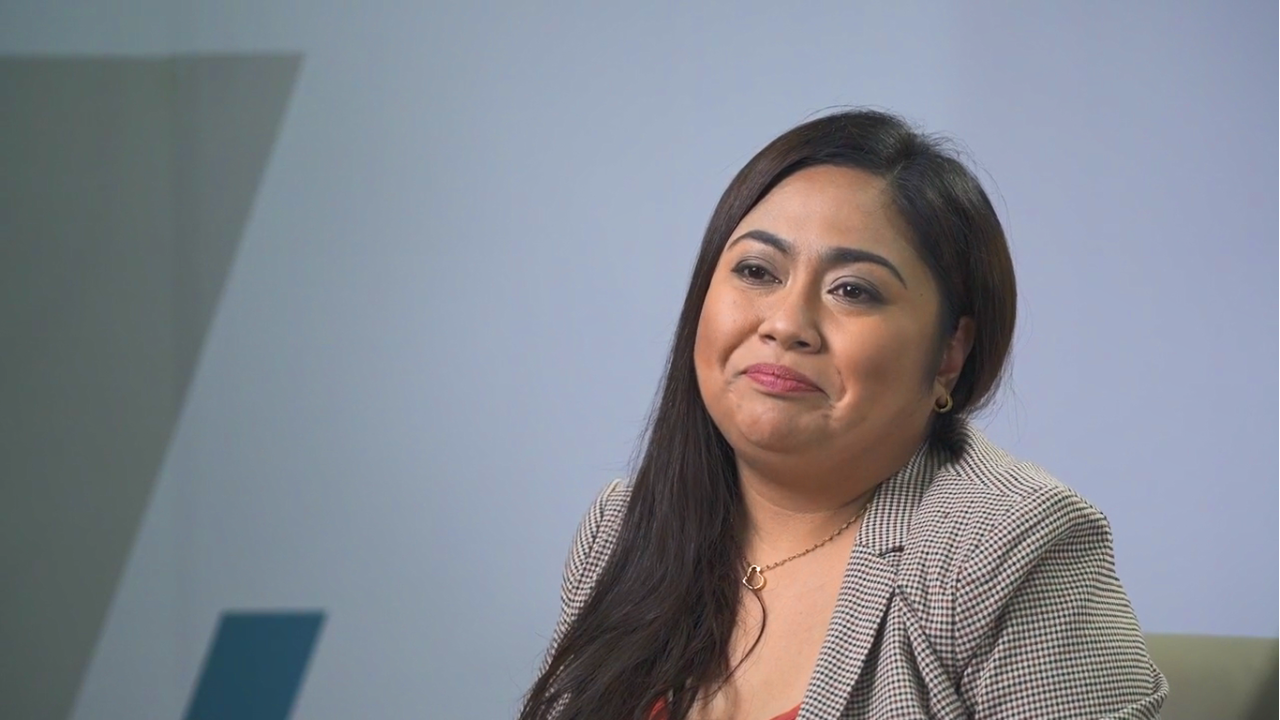 As a people-first organization, we value our tenured Champions and appreciate their commitment and contributions to our continued growth and evolution as an organization. In this Tenured Champions edition of our People of Everise series, we're featuring more of our tenured Champs and their experiences in evolving with Everise.
Meet Richell "Shey" De Luna, Operations Manager from the Philippines! As part of our Everise Philippines family, Shey handles her responsibilities as an Operations Manager with a well-planned schedule. Shey has a personal routine process with her team that ensures everyone is on the same page.
"Normally I start the day by preparing my team, my pod, checking on my numbers, making sure that I'm doing my touch base with each and every supervisor inside my pod."
Outside of work, Shey considers herself as a "goal digger." She constantly seeks new goals and achievements to improve her life and the lives of the people around her— a quality that greatly contributes to her career evolution as part of our Everise family.
"Outside work, I still get to enjoy the real me. It's not far different from being who I am at work because your skills and your personality define you as a leader and as an individual."
In her role as an Operations Manager, Shey enjoys the growth she experiences in carrying out her responsibilities. For Shey, our programs here at Everise help build the qualities she needs to become an effective leader and grow as an individual.
"What I love about being a manager and the account that I am in right now is that we have programs that build our leadership, encourage continuous learning, and develop our relationship with our clients."
Throughout her career, Shey's experiences in Everise helped her adapt to different situations. In 2020, she witnessed our company's transition to a remote work setting to keep our Champions safe from the pandemic and was also part of our workforce who started working at home. Despite the challenges that she and her team faced while adjusting to a new work environment, Shey claims that the skills they learned helped them carry out their responsibilities and continue working effectively from home.
"With the skills that have been built here in the company, it made it easier to reach out to everyone, making sure that we are still providing numbers and still enjoying the company of each other."
When asked about what made her stay with Everise throughout all these years, Shey claims it's because she found a second family that continues to help her evolve. She closes out our interview by sharing her own message of encouragement for her fellow Champions.
"I found my second family here. I was able to achieve my personal goal with the help and support of the company. We always believe in going from within. That is something that you won't be able to get in other companies."
At Everise, we ensure that we put the spotlight on the people behind our success. That's why we are featuring employees from different walks of life and shedding a little light on the people of Everise. Learn more about our Manila Experience Center and our people just like Shey today!
Related Posts: