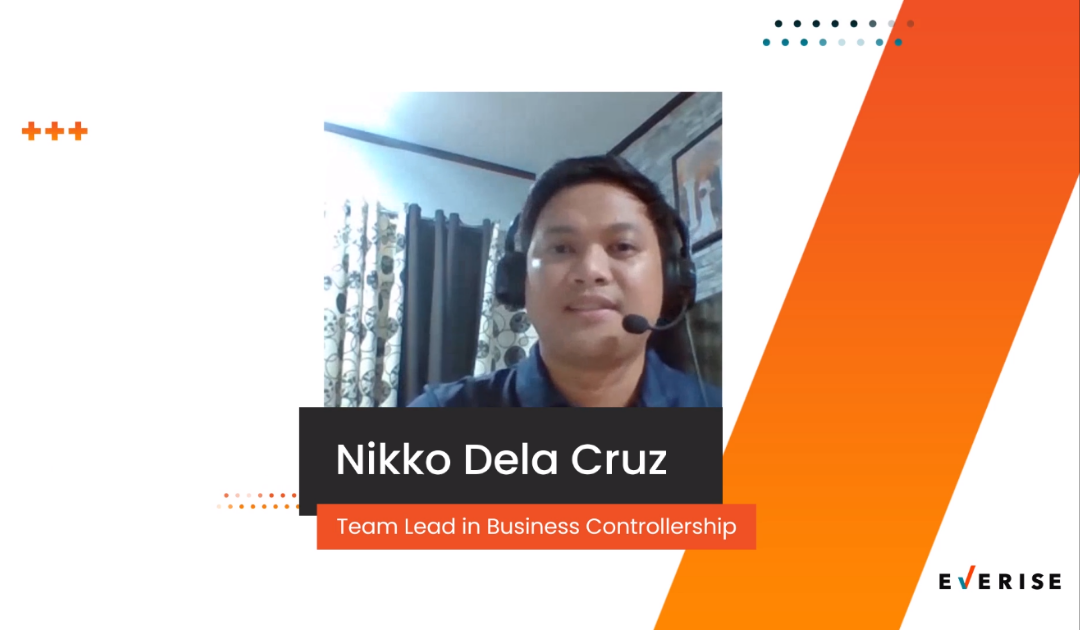 Meet Nikko Dela Cruz, Team Lead in Business Controllership for Everise. For over nine years, Nikko has been a part of our company and actively fulfilling his duties as a champion of Everise. He is also one of our many champions who started working from home during the onset of the pandemic. In this episode of Live From Our Living Room, we had a quick interview with Nikko from his home to get to know more about his personal background and how working from home has worked out for him and his family.
Aside from being a champion of Everise, Nikko has valuable experiences and skills outside of his line of work. One of Nikko's hobbies is taking pictures with his DSLR Camera, and he has shared his knowledge in photography to cover company engagements and events during his earlier years with Everise. His other hobbies include playing the keyboard and sharing his talent as an organist for his church.
"I am Nikko Dela Cruz, I am a Team Lead in Business Controllership, and I have been with Everise for nine years. One of my hobbies is taking pictures, and I own a DSLR camera. Way back in 2013, I was the one who was covering some of the company engagements, and it has been a really good experience. A few people from the company also know that I play the keyboard and that I'm actually a church organist."
Before the pandemic even began, Nikko and his team were already thinking about the idea of working from home. Now that they're in a work-at-home environment, he believes that it's safer and more convenient for most employees. Nikko expresses his gratitude for the new work-at-home setting because it helped him save time and money while supporting his family.
"I find it safe and convenient, unlike what happened to most other people who I know who lost their jobs. I'm still grateful to Everise for setting this type of work environment because I was able to keep my job, and I was able to support my family. It is also practical that I was able to cut some time traveling to and from the office, so instead, I get to save money and time with my wife and son."
Nikko also reflects on his journey with Everise so far. Over the years, he has worked with a diverse set of people who taught him valuable lessons and helped him develop his personal qualities as an employee and as an individual. He believes that the company values its people because of what he has experienced firsthand, and the people-first values within the company help him maintain his passion for work.
"To be honest, in my nine-year stay with Everise, I have worked with different sets of managers and leaders, and I have learned to value my personal credibility and loyalty. I make sure that my passion towards work doesn't weaken so I can continue doing what is expected of me. The company values its people, and that's what I like most about working in Everise."
When asked what he loves most about Everise, Nikko claims that the people and management are very considerate with regards to personal responsibilities outside of work. He believes that our people truly celebrate diversity and practice people-first values by being understanding and allowing him to fulfill his duties for his church.
"I have certain church engagements that I need to attend to, sometimes I need to change my work schedule, and I need some time off, and it was never difficult because my supervisors are very considerate. That's what I really love about this company."
At Everise, we ensure that we put the spotlight on the people behind our success. That's why we are featuring employees from different walks of life and shedding a little light on the people of Everise. Learn more about our award-winning culture and our people just like Nikko today!
Related Posts: