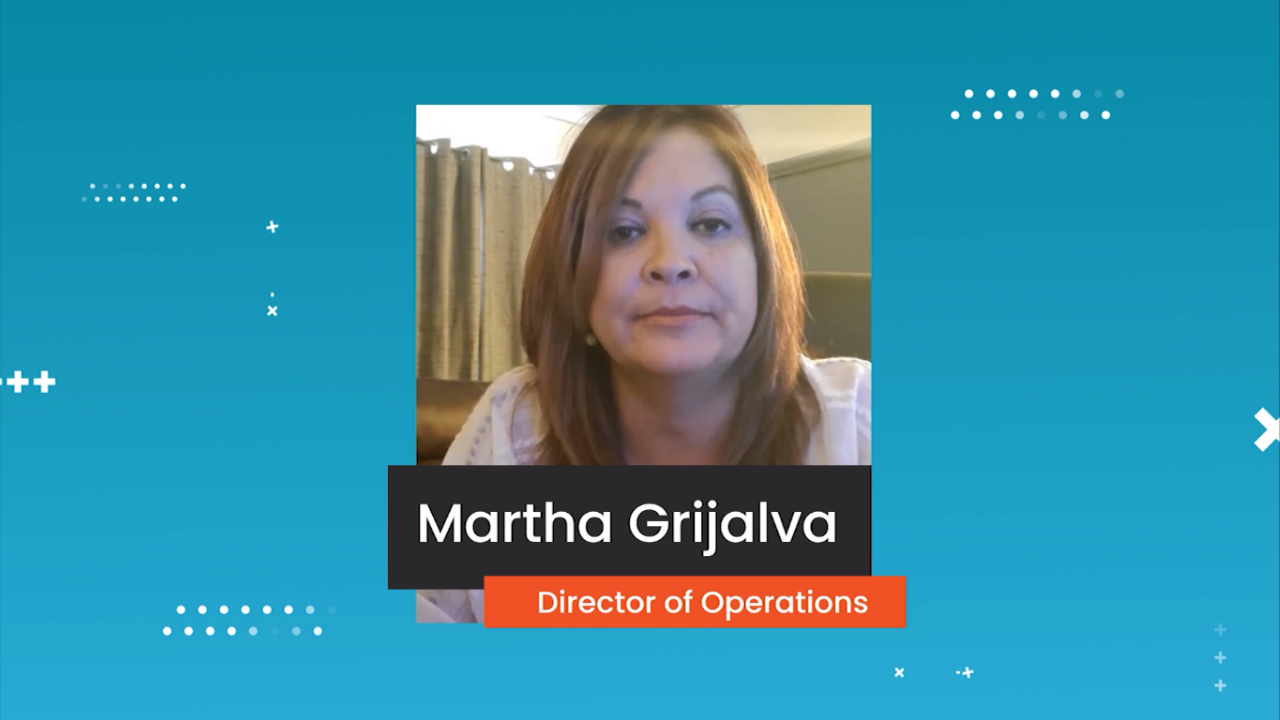 Culture is an important part of our diversity in Everise, and we're celebrating Hispanic Heritage Month by learning more about Hispanic culture through our people. Meet Martha Grijalva, Director of Operations for Everise. In this episode of People of Everise, Martha talks about her Hispanic heritage and how growing up in a diverse environment influenced her ability to connect with the people around her.
Martha was born in Agua Prieta, Sonora. She grew up surrounded by friends and family who valued their heritage and close family ties. From a young age, she learned to celebrate, share, and be proud of their Hispanic culture and practices.
"I was born in Agua Prieta, Sonora, which is right across the border of Douglas, Arizona. It's a very small town, with a very close-knit family heritage when it comes to building, growing, expanding, and also celebrating our culture."
As a native of Sonora, Martha's Hispanic roots come from both sides of her parents. Aside from being Hispanic, Martha is also partly Yaqui Indian, which she inherited from her grandfather. Martha's family provided her with a diverse environment where they celebrated both of their heritages together.
"Both of my parents are Hispanic; they're both from Sonora, so we have that Sonoran flavor on both sides of the family. But we also have some Indian in us, so we are also Yaqui Indian. My grandfather was a 100% Yaqui Indian, so we were kind of able to celebrate both heritages together."
As a Site Director for Everise, Martha oversees the Tucson and Las Vegas Sites, where she leads in engagements and provides guidance for our champions. For Martha, seeing people move up the ladder and grow in their career is the best part of her job.
"My favorite part of being a Site Director is really leading engagement, and also providing guidance when it comes to developing and coaching. I love to be very successful and competitive when it comes to seeing people grow, and seeing people move on into different positions."
When asked what she loves most about working in Everise, Martha credits our people-first environment as one of her favorite things about the company. She saw it first-hand when the pandemic first broke out, and we moved a majority of our people to work at home. Martha believes that our people-first culture plays a huge factor in our success and growth as a company.
I think we've been recognized for that, not only by our employees, but through other organizations as well in how impressed they were in what we were able to achieve, so I definitely feel that it's a huge factor. It's really living and breathing the people-first environment.
At Everise, we ensure that we put the spotlight on the people behind our success. That's why we are featuring employees from different walks of life and shedding a little light on the people of Everise. Learn more about our award-winning culture and our people just like Martha today!
Related Posts: