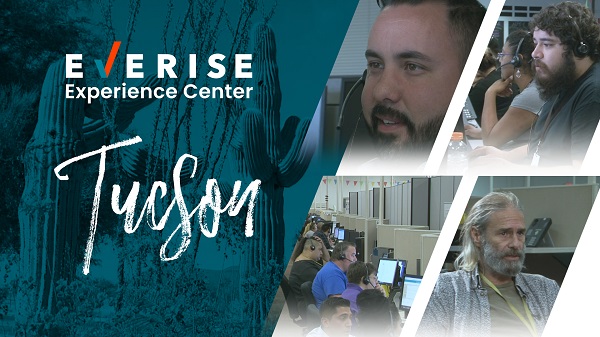 Tucson is the largest city in southern Arizona and one of the oldest continually inhabited places in North America. Today, Tucson is listed as one of the fastest growing cities in the United States. Tourists and businesses alike flock to this city to experience a slice of their remarkable growth.
Tucson is also home to a pair of Everise Experience Centers with combined capacity of over 1,000 workstations across 115,000 square feet. Our Tucson client roster includes some of the top healthcare, insurance and communications firms in the US, and our workforce there has a reputation for regularly exceeding expectations.
It makes sense to invest in this city, given its rapid growth and legendarily active, hardworking and driven workforce. Additionally, economists predict that job growth will be strong in the coming year—another indicator for economic growth. We've been fortunate to add much important and influential talent to the Everise organization during our time in Tucson.
Aside from being dedicated to the job that they do, our people in Tucson enjoy a healthy work-life balance through our engaging activities and refreshing work environment.
Learn more about our high-growth career opportunities in Tucson by clicking the button below - you could join these amazing people!

Everise has a broad, global footprint, with experience centers in six countries on three continents, but only a few cities where we operate have merited establishing multiple locations. In these locations, we elevate over 500,000 interactions per day.
Join us!