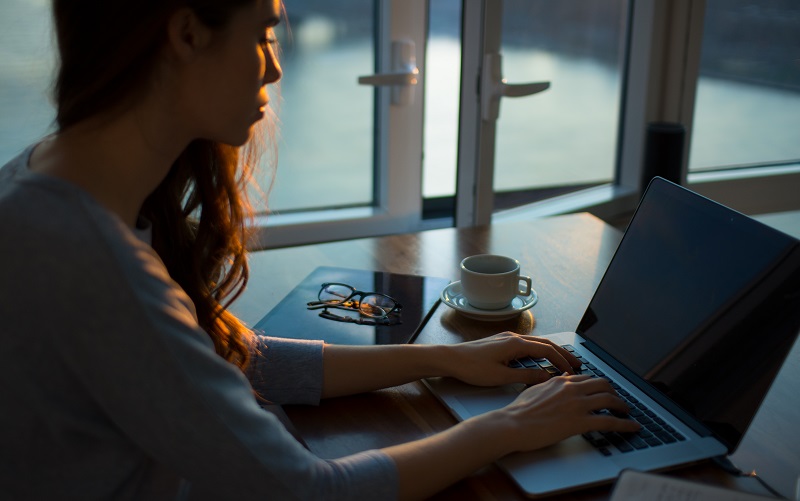 It is interesting to dig into data and discover a treasure of information, you don't expect to be there.
This was the case with C3, an Everise company, when it looked at the demographic differences between their home-based agents and office-based agents, thinking the former would be slightly older than the latter but not much beyond that.
What the data showed was much farther.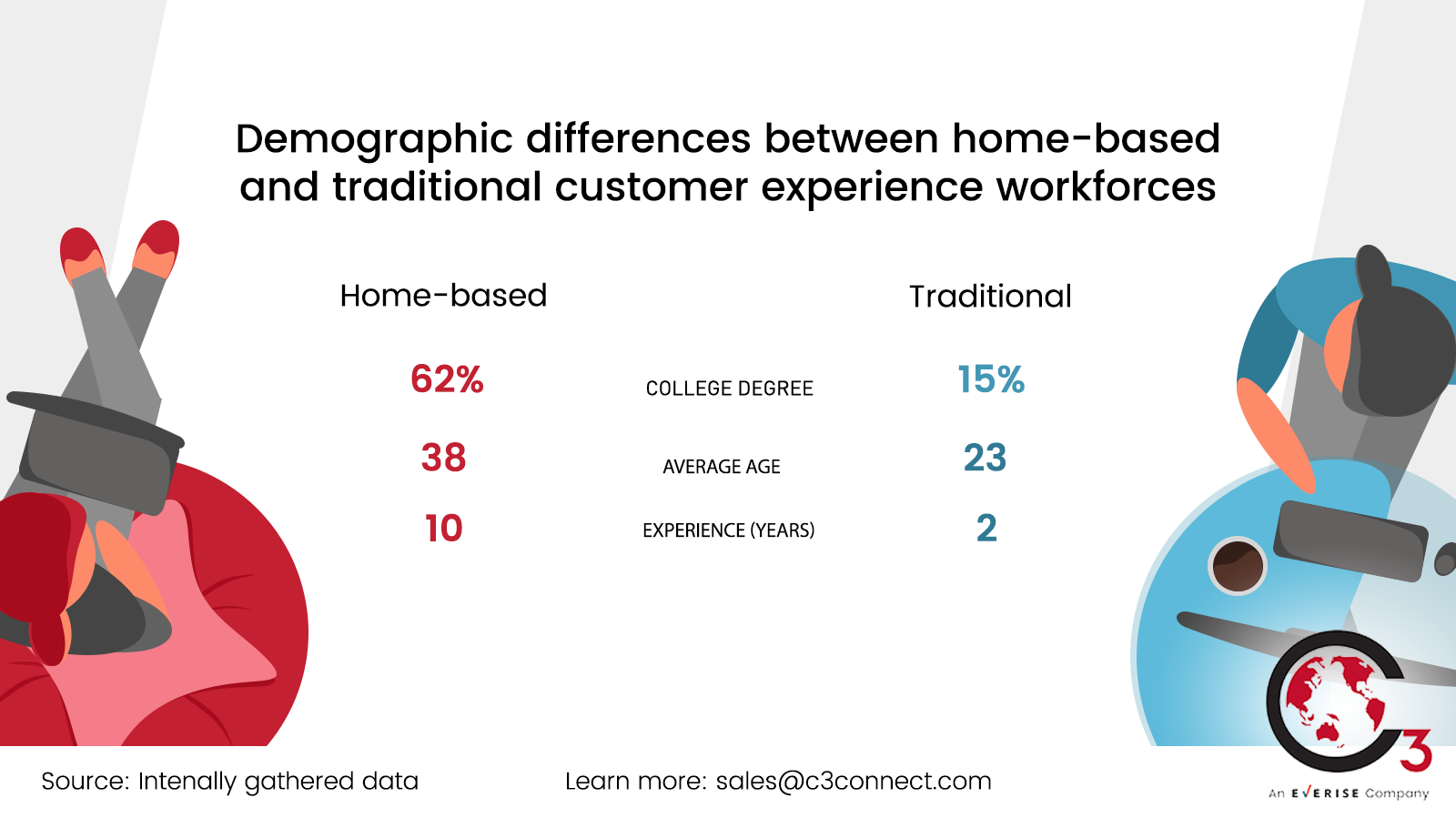 C3's home-based agents turned out to be well-educated with 62% having a college degree. This is twice the average number of adults in the US that hold a four-year degree, which is 30%. Only 15% of the traditional brick and mortar agents have a college degree but this is somehow accounted for by the next statistics.
The average age of work at home agents is 38 years old while their counterparts in experience centers are 23. It can be inferred that employees in the company's centralized contact centers are still finishing their degrees.
The disparity in the age heavily affects the next data found. Work-at-home agents have an average of 10-year work experience as opposed to the two-year experience of traditional agents who, again, are younger.
Home-based customer experience experts are very effective because of their quality attributed to their wisdom gain through experience in the workforce- including experience that follows markedly reduced attrition.
With the discovered data, Everise highlights the premium quality support they offer regardless of their preferred work location is. Yet the unique attributes of the work-at-home workforce and their substantial impact on NPS and customer churn makes them a well-suited support team.
Related Posts: