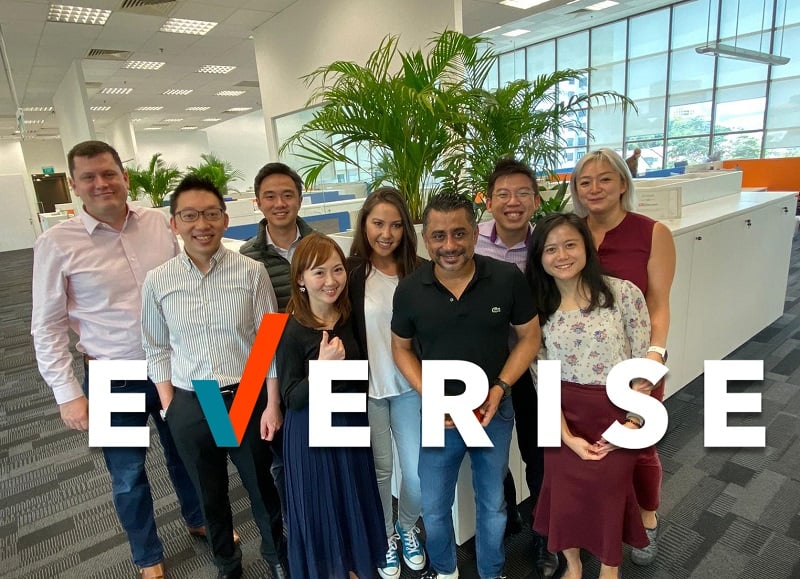 There is no better reward for doing a great job than being acknowledged for doing one.
This is what Everise, a global customer experience company, collectively thinks after receiving two major awards at the recently concluded Singapore Business Review (SBR) Management Excellence Awards 2019 held at Conrad Centennial Singapore.
The awards namely Executive of the Year and Team of the Year for Business Services are two of the four categories in SBR's 5-year stint of recognizing Singapore's exceptional business leaders.
Sudhir Agarwal, Global CEO of Everise, received the Executive of Year award for integrating different company cultures into one global CX enterprise.
Within an 18-month period, Everise gained two major customer experience companies in the United States and a Malaysian AI firm, launched a joint venture with Korean BPO giant UBASE, and started a global partnership with Microsoft.
He accomplished this while also investing in a people-first culture through the "We Are Everise" strategy, which sets the welfare of employees and clients as a priority while promoting diversity and innovation. He also regularly visits the company's experience centers to communicate his values and recognize outstanding employees.
Under Agarwal's leadership, Everise's Glassdoor employee ratings have risen from 2.5 in 2018 to 4.2 at present. His CEO approval rating is now at 91%, and he has been awarded as People-Focused CEO of the Year by Stevie Awards for Great Employers.
Since the creation of these global shared services teams and Everise Solutions, the company's Earnings Before Interest Taxes and Amortization (EBITA) has grown by 45% year-over-year.
Agarwal's vision won't come to reality without his equally hardworking team consisting of David Palmer, President; William Foo, Chief Financial Officer; and Sheena Ponnappan, Chief People Officer—all are instrumental in bagging the Team of the Year award for Business Services.
This is a well-deserved award for the team after overcoming the challenges in ensuring efficient operations in multiple locations around the world from the head office in Singapore while establishing global shared services for IT, QA and finance in the Philippines and continuously developing service delivery in new markets including Malaysia, Guatemala, and Ireland.
The migration, which was conducted over a 90-day period, caused no disruption to clients and operations. A new central procurement team was also set up in the Philippines, and the finance departments of the acquired companies were effectively integrated.
The recognition is a reminder of the company's victory in transforming from a 100% customer care company to a global experience solutions company offering a range of services that include enterprise AI, Systematic Insights®, content moderation and omnichannel support and more.
"In today's experience-led economy, people don't buy products; they buy experiences. When disruption is the norm, the businesses who put their customers first, are the ones who rise above it," Agarwal said.
With over 12,000 AI expert agents powering Everise's daily customer engagement operations and a valuation of nearly $300M, the company is soaring to greater heights.
Related Posts: