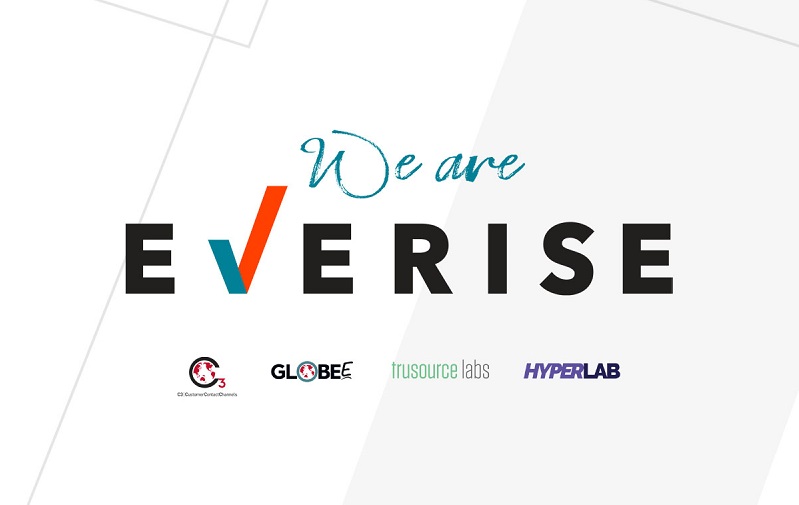 The Silicon Review is in and Everise emerged as one of the 50 Best Workplaces of the year 2019.
Established in 2016 by CEO Sudhir Agarwal, Everise remains as one of the leading customer experience company disrupting the BPO industry with its cutting-edge technology and data-led solutions. Everise acquired several companies C3, Trusourcelabs, and Hyperlab; and started a joint venture with a Korea BPO giant and formed Globee. With these four companies under one brand, Everise and it's over 12,000 talented CX professionals aim to be the leader in the customer experience landscape around the world.
With the recognition, Everise CEO Sudhir Agarwal expressed how proud and humbled he is to receive the award.
"I am truly proud and humbled to be receiving this award. After the acquisitions, each of the four companies went through some growing pains to become one under the Everise umbrella. But thanks to the "We Are Everise" strategy which integrated the company's culture, policies, and people along with a shared purpose to elevate experiences, we are living our values of being people-first, celebrating diversity, and incubating innovation. This award is the proof in the pudding that our values are worth eating," Agarwal said.
Also recognized by The Silicon Review. are Argo.ai, a self-driving technology firm and Snowflake, a cloud-first data warehouse.
Everise is a leading Singapore-based global experience company with a growing roster of CX and HR awards, delivering 50,000 customer experiences throughout its 13 locations including, US, Europe, Asia, and South America with it's over 12,000 technology-driven CX professionals.
The Silicon Review is a trusted online and print resource for business and technology professionals, with community members comprising CEOs, CIOs, CTOs, IT VPs and managers, and other professionals.
You may read The Silicon Review featuring Everise, here.
Related Posts: