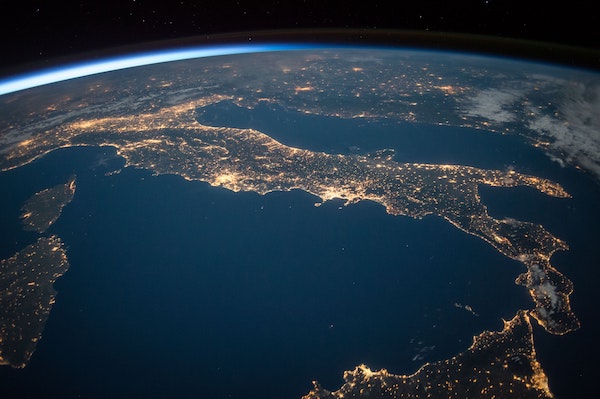 Last week we committed to enabling up to 50% of our workforce to work from home. Today we are proud to share that we migrated 54% of our global workforce in a home-based model and project to have 77% of our workforce at home by Friday.
This has been achieved amidst a very dynamic political and social environment as governments and populations react to the spread of the virus and enact various quarantine measures. Our Operations leaders in each market have done a superb job of navigating these fluid times while ensuring the safety of our employees.
Our Global Assessment
The governmental response to stopping the spread of the virus has varied by country. Currently, there are partial to full lockdowns in effect in all countries we operate in. While the Philippines has set the most aggressive measures, this experience has ensured we are over-preparing in all other markets.
In the past week, the United States has had a large increase in cases, which has been met with some state-led initiatives to curb the spread.
Our U.S. Assessment
In the United States, we have work-at-home programs running in seven states, where Florida has the highest reported cases. Again, Federal, state and local government actions have varied, making our strategies differ slightly in each of our locations.
However, our experience with these programs over the past two years has enabled us to quickly scale our operations. Austin nimbly migrated 100% of programs who agreed to migrate into a work-at-home environment, with others close behind.
The rapid spread of COVID-19 in the US will undoubtedly impact consumer trends for the remainder of 2020. In a recent study by Nielsen, 20% of Americans anticipate a serious financial impact, which is causing a 3% drop in consumer confidence in the US. The unemployment rate is currently at 3.6%, with worst-case estimates of up to 20%.
While this is will have a negative impact on the US economy, we have already seen an increase in applications for our work-at-home program, giving us the confidence to be able to ramp home-based services at a manageable rate over the coming months. We will be doing more consumer and employment trend research over the coming weeks.
Our Two Week Focus
Our primary mission over the next two weeks is to immediately address some of the regional market challenges that continue to constrain our work-at-home migration velocity.
To support our ramp, we will be deploying leadership development training on effectively managing a remote workforce over the next 7 days. This is on top of our Accelerator for Supervisor Training, which has already moved into virtual classrooms. We have also scaled our remote recruitment, which enables us to add new champions for our partners weekly.
In addition, we have deployed desktop tools to ensure our remote workforce continues to collaborate and communicate with each other. Leaders will be closely monitoring productivity and critical performance metrics as our workforce adapts to working from home.
Finally, we will continue to strictly enforce the safety precautions we've put in place globally, adhering to local and regional governmental guidelines.
The Time to Transform Is Now
"A global recession – perhaps of record dimensions – is a near certainty," warns United Nations Secretary-General Antonio Guterre. We believe an economy-shaking event like this will fundamentally shift customer and employee behaviours, and we are taking steps to ensure we have the capability to provide all of our services in a home-based model, regardless of location.
Unlike other companies in our industry who use a contractor model, our philosophy has and always will be an employee model. We believe this is the optimal approach for delivering superior, risk mitigated, customer experiences.
We are steadfast that the optimal outsourcing strategy of the future is one that is globally distributed, blended between work-at-home and brick-and-mortar, made of full-time employees. This approach offers the optimal flexibility to mitigate risk and address unknown outcomes on how COVID-19 will impact the global and regional economy, and their respective workforces, in the foreseeable future.
Our technology architecture and business intelligence ensure a high level of compliance, security, and quality; nimble enough to deliver service across a distributed workforce; while, balancing the safety and security of our employees working on your behalf.
As one of our partners wrote to us: "These are the times when long term partnerships are formed." We truly believe we will come out of this stronger and transformed for the better.
Related Posts and Case Studies: