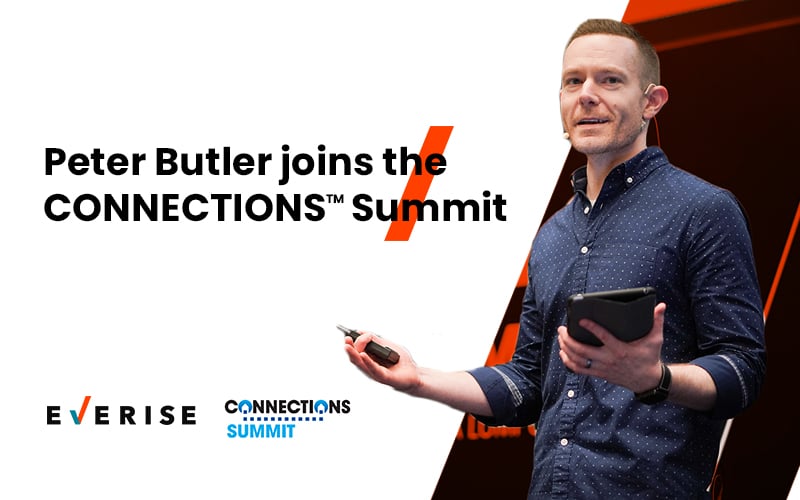 Peter Butler, General Manager of Everise PX, joins the CONNECTIONS™ Summit as part of a panel discussion on Installation and Support: Next-Gen Smart Home Services. In an interview with Everise partner, Parks Associates Peter Butler of Everise Product Experience (PX) shares his insights on the future of Smart Home Services.
Here is a taste of the insights you can expect during the discussion.
As the number of connected devices in the home increases year-over-year, how can technology providers ease consumer concerns associated with data security and privacy?
As users, we all need to be thoughtful about who we trust with our private data. Many smart home products are equipped with cameras and microphones, so even the perception that someone could be spying on us can be detrimental to the trust a technology provider needs to instill in its consumers. Aside from being diligent about security, I think one of the most important things any technology provider can do is be upfront about exactly how the customers' data is being used. Provide that level of transparency beyond the user agreement and lead the conversation. The more the end user feels like they understand what is being done with their data, the more "in control" they will feel – this is how trust is built.
How will artificial intelligence (AI), blockchain, and/or 5G technologies impact the smart home, IoT, and connected entertainment landscapes in 2020 and beyond? What will be the impact for consumers?
All of these technologies are designed to improve the user experience and make it more efficient. In the past 5 years or so, we've seen what geofencing, voice assistants, and centralized mobile applications have done for our smart homes, and there is still so much room to grow and improve as we integrate more technology. When the series I'm watching gets dropped from one streaming service and gets picked up by another, I should be able to speak to my smart remote and have it find that show for me on the new platform. It should even pick up right where I left off in the series. Companies like Caavo are leading the way with this type of approach.
What emerging technologies could tip the smart home scale from early adopter to mass market adoption?
The real key to this question is finding out what makes a technology inconvenient to use, then finding the companies whose innovators are breaking through those obstacles. I trust that anyone who owned a smartphone before 2007 or a tablet computer before 2010 understands what I mean. Clunky operating systems, awkward styluses.
Mass market adoption is achieved when a device no longer feels like a chore to setup and use and the best support call is one that never needs to be made. To get here, companies need to invest in product and service specialists who can systematically draw insights out customer support data and who can effectively test the results in the field.
What impact will DIY solutions have on the traditional security landscape?
Traditionally, home security was dependent upon third parties. Homeowners would pay an installer to put the pieces in place, and an alarm monitoring company would be employed to notify the homeowner of any issues. The experience was largely out of the consumer's hands. With the introduction of DIY solutions, users have a great deal more control. Cameras can be viewed from an app on a smartphone; alarm monitoring companies are an option, as opposed to a necessity, and false alarms can be addressed by the user without relying on a call from a third party.
How can companies capitalize on consumer interest in a home insurance-smart home connection? How will that interest impact business models for both sides?
Many (possibly most) smart home products are created to help consumers avoid problems in the home. Some smart thermostat manufacturers have an emergency auto-shutoff for heating systems when a CO event is detected, or fan auto-shutdown to help prevent the spread of a house fire. Other devices, such as water leak detection systems help homeowners avoid flooding from leaky plumbing or damaged pipes. When smart home manufacturers work together with home insurance companies, everyone benefits. Insurance companies empower consumers to avoid costly catastrophes (meaning fewer pay-outs), and smart home device manufacturers can more easily get their products into people's homes (meaning increased adoption and brand recognition).
What are the best use case scenarios for voice technologies in the smart home?
For most users, it's about convenience. Hands-free assistance in the kitchen (e.g. "convert 4 tbsp to cups"), managing lighting and appliances, etc. Personally, I love that my Google Nest Hub will announce who is at my front door and show me a live video feed from my Nest Hello. If I'm making dinner and have food all over my hands, I don't want to have to wash up and make my way to the front door only to discover it's a solicitor.
How can the quality of life for seniors be impacted by smart home solutions?
As we age, visual and hearing impairments become more common. Having a way to easily interact with your devices and ecosystem in a non-intrusive manner is not only convenient - it can be life-saving. Those of us who grew up in the late '80s / early '90s probably remember a commercial featuring a senior who had fallen and couldn't get up. The advertisement spoke to a need for seniors to have a connection to assistance outside their home. With voice assistants, seniors now have the option to call for help using only their voice, and they can specify who their device should call. The seamless integration between home assistants and human healthcare agents will be vital to the growth of connected health services.
Learn more about Connections Summit and get your tickets here.
Related Posts: