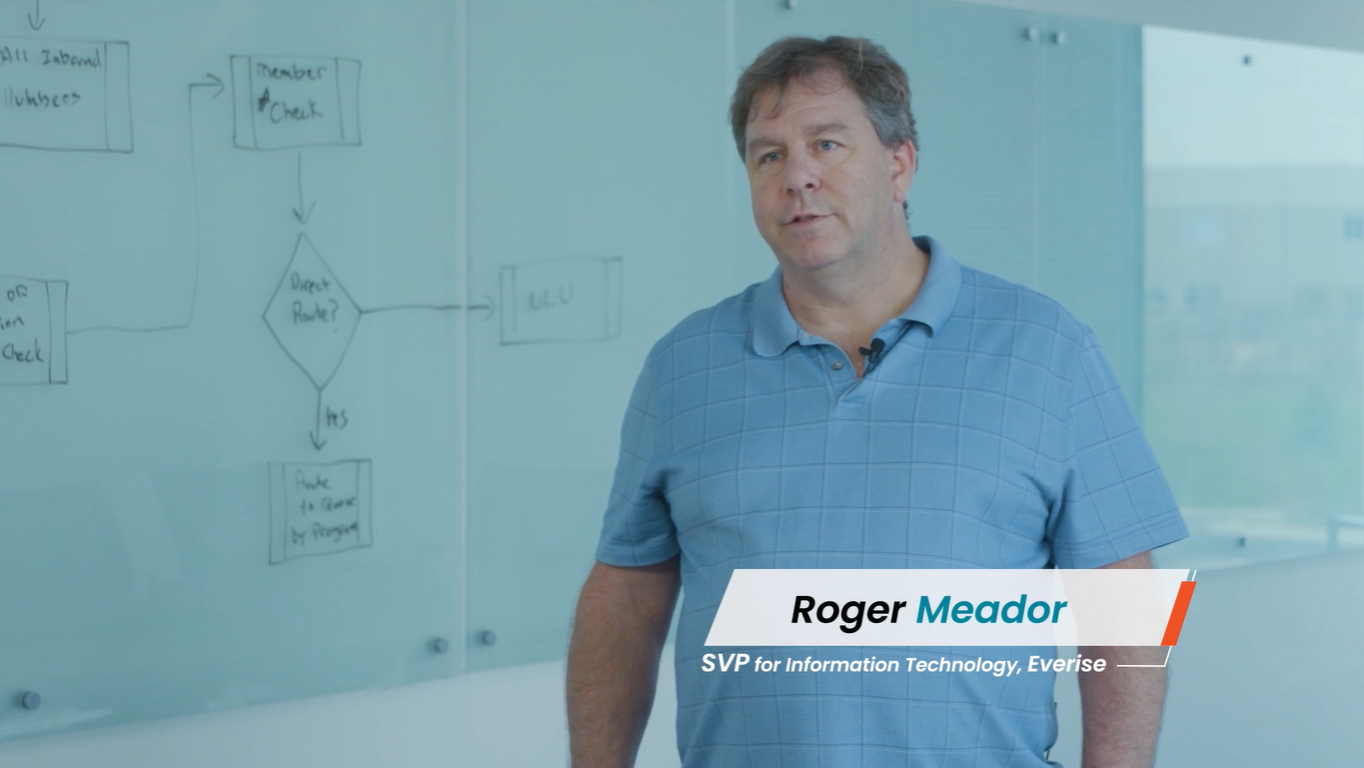 To innovate is to introduce something new or utilize methods that haven't been thought of before. Meet Roger Meador, Senior Vice President for Information Technology at Everise. Roger has built his career by innovating and modernizing the contact center environment. In this episode of People of Everise, he shares with us his journey and the value of innovation in his personal life.
Roger Meador considers most of his life's achievements as outcomes of innovation. His interest in creating inventive methods of operating strengthened his proficiency in modern contact center infrastructure.
As someone who's no stranger to pushing boundaries, he considers earning his second-degree black belt in Kuk Sool Won as one of his greatest personal accomplishments. Practicing it taught him important lessons about discipline and self-reliance.
"My personal accomplishment is that I have a second-degree black belt in Kuk Sool Won. I got into much more of what the martial arts really are. It's not about the kicking and the punching, it's about the discipline, it's about self-reliance, it's about being able to stand on your own."
Throughout his career, Roger has been implementing new technologies, innovating the world around him. One of the biggest achievements in his career occurred when he acquired a patent for centralized queuing, long before there were cloud-based systems.
While working for Apple, he took part in building the global contact center infrastructure for Apple Care. His years of experience exposed him to different industries while applying new methods to improve infrastructures and provide an innovative environment.
"I've been putting a lot of technologies into place. One of my biggest business accomplishments is that I have a patent for centralized queuing, that was then in the 90's, long before the cloud-based systems. I've worked on building up a global contact center infrastructure for Apple Care. When we started this location, we did a lot of nonstandard technology. We went completely cloud-based. We didn't go out and buy all the standard things off the shelf and put it in place. We built a new environment."
At Everise, Roger leads the development of technologies that enable us to transform customers into fans and products into passions for our partners.
"We put innovation in place to enhance the customer's experience and the client's experience. We are serious about lessening the impact of the support costs and we do that through innovation to make just the general support cheaper and easier. Part of what makes us different is that we're actually serious about it, and we have a proven track record of doing it."
Roger's strong leadership allows us to incubate innovation, and remain on the cutting-edge of the industry. We're proud of his accomplishments, and we are grateful for his role in our continued growth.
At Everise, we ensure that we put the spotlight on the people behind our success. That's why we are featuring employees from different walks of life and shedding a little light on the people of Everise.
Related Posts: