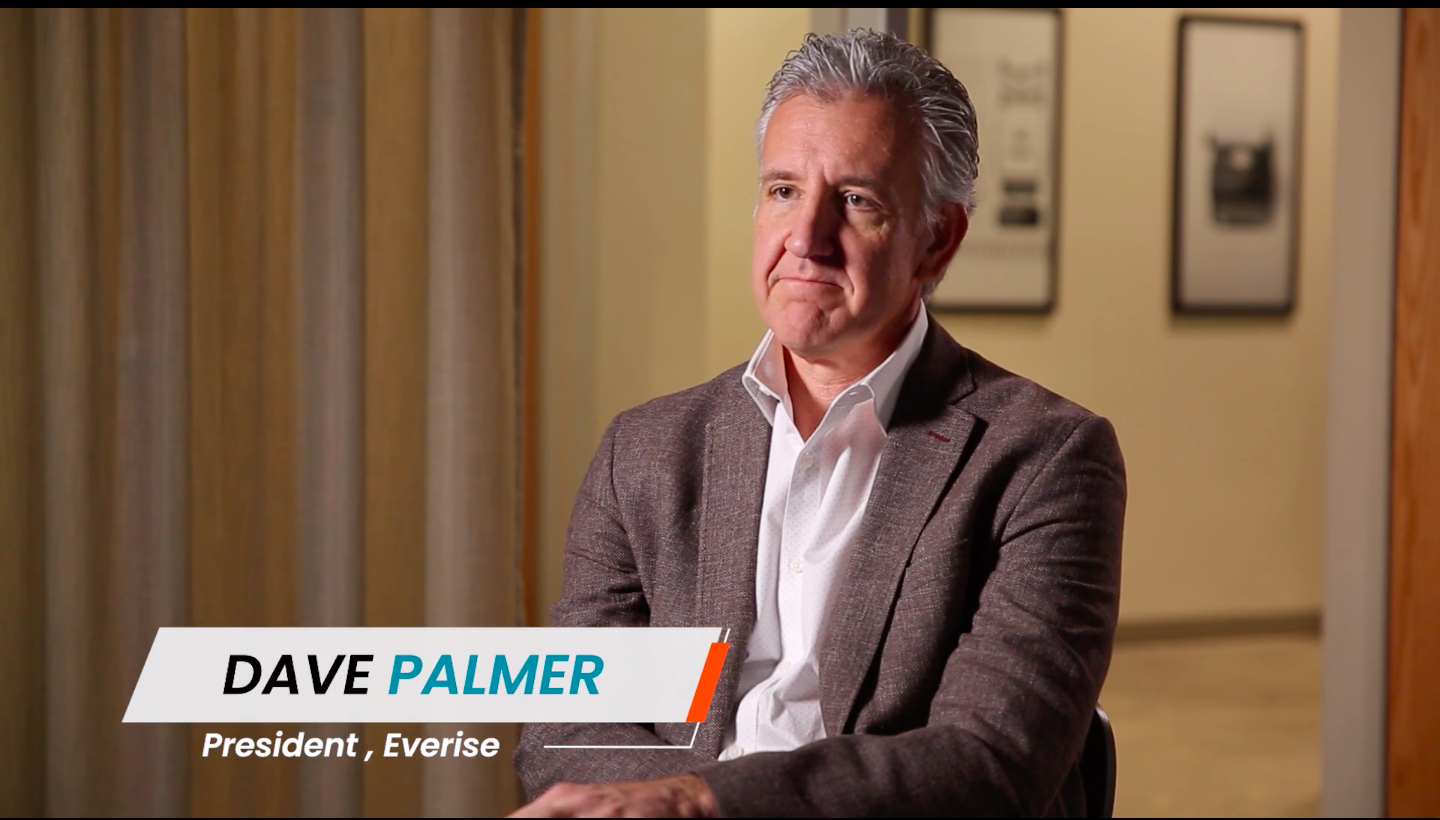 Experience is a great teacher, and for Dave Palmer, President of Everise, it is also an asset that he values greatly. For him, taking every chance that he encountered and learning from each of them was what paved the way for his upward career trajectory.
Even at a young age, Dave was already seeking out opportunities. While enrolled at the University of Arizona in 1994, he applied for a job at a company alongside six thousand other applicants. Little did he know that it would later become the starting point of his career.
I was enrolled at the university of Arizona in 1994, I actually found a job at AOL in 1994. I think there were probably five or six thousand people that showed up for the interviews and they were only hiring sixty positions, I have no idea how I got hired out of six thousand people.
After acquiring a position in AOL, Dave did not waste any time in building his career. Despite not having clear expectations, his dedication to succeed led to a swift rise in his ranks. This fast-tracked his career while learning valuable skills from the people he worked with from each role he acquired. By the time he was 27 years old, he was already managing a contact center with over 1,500 employees. He attributed his rapid career growth to the leadership team that surrounded him and the people that were willing to give opportunities to those that delivered results.
Within four months of joining AOL, I was a supervisor and within 18 months I was a manager, and within two years I was managing a contact center in Albuquerque, New Mexico with 1,500 employees. I was 26 years old going on 27. And I was fortunate enough to have a leadership team that believed in giving people who could execute well and deliver results and opportunities to grow professionally.
Dave's career path gave him a unique business perspective which enabled him to visualize innovative methods in growing and scaling businesses. He credits his time at AOL as a defining point in his career where he gained vital skills and insights which he still values to this day.
I was fortunate enough to see this meteoric rise from a business perspective, and managing in that type of business cycle gives you a perspective on how you can grow and scale a business. I spent 13 years there, I ended my career managing the global contact center operations. My experience at AOL has lived with me through every company and every role that I've taken after that.
Dave's experiences throughout his career have given him the right tools for leadership which he now uses to continually transform Everise into a company that incubates innovation, puts people first, and celebrates diversity. His story is a reminder to look for opportunities instead of waiting for them, and an example of the heights one can reach by surrounding one's self with like-minded individuals.
At Everise, we ensure that we put the spotlight on the people behind our success. That's why we are featuring employees from different walks of life and shedding a little light on the people of Everise.
Related Posts: