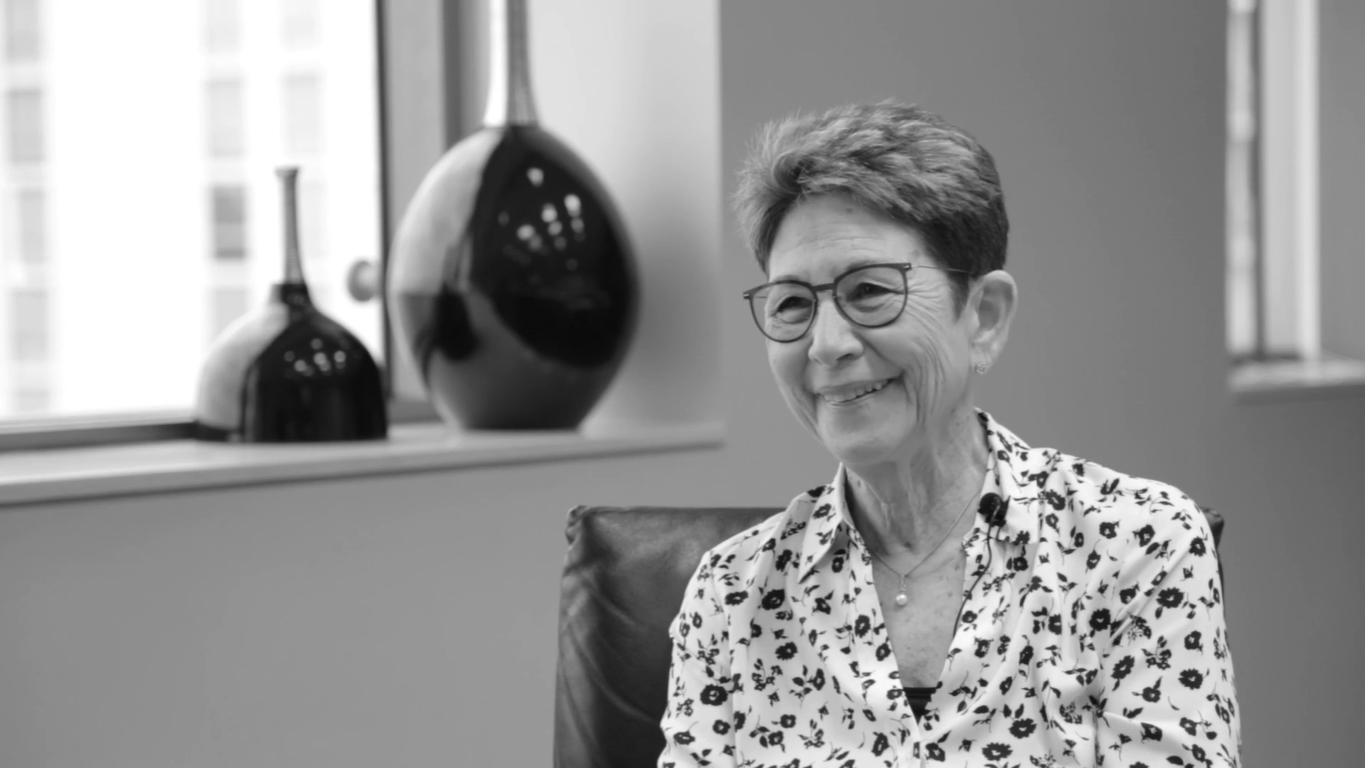 Meet Helen Franco, Chief Legal Officer for Everise. Helen's years of experience and extensive knowledge in corporate law has been an important part of our success and growth as a company. Her dedication and resilience continue to be a source of inspiration to everyone she works with to this day. In this episode of People of Everise, Helen shares her journey in the corporate world, the challenges faced by female professionals, and the strides that women have made in the workplace.

As the head of the legal department and Everise's lead attorney, Helen Franco protects Everise from legal risks. Her years of experience and expertise on legal matters enable us to carry out our operations while ensuring the best interests of the company.
Before she became the experienced corporate attorney that she is today, Helen was studying as a law student at Columbia University. Back then, she noticed the difficulties of finding a career as a young female professional and how there were fewer women in certain professions.
"Back in my day, for most women, the alternatives were nursing, teaching, or secretarial work. There would be like only one or two women in law school at that point, where I was in New York City in Columbia University. Columbia Law has always been one of the more prestigious law schools, and it was probably 90% men, if not more."
Helen talks about how the workplace has changed since then, sharing how women have made significant strides in the workplace, leading to more options to choose from when starting a career. She also emphasizes how there are still areas to improve on with regards to workplace equality and how to address them, but Helen believes that women are leading the way. By voicing out their concerns for equality, women are opening new doors of opportunities for other women around the world.
"It was unusual for women to get a Bachelor's Degree and really think of it as the start of a career. More obvious changes? There are a lot more women at the top, even though we're not quite there yet. But certainly in the world as a whole, there are more women who raise their voices, and more women whose voices are heard."
Helen believes that gender equality is an important part of any successful company. A diverse culture that promotes equal opportunities can move a company in the right direction and boost the morale of its people. Now a vital part of Everise's leadership team, Helen shares her views on the current state of our workplace, where we celebrate diversity daily through our people-first values.
"Pretty much blind to gender, it really is. The way women are judged at Everise is for what they can contribute to the company, not necessarily the fact that they're women. And it's hopefully the way the world is going. But for me, having seen the entire gamut of what goes on in the workplace, for me it's been extremely refreshing."
Helen is an important part of our leadership team, and her experience is a reminder of why we celebrate diversity. She provides us with unique perspectives that help us improve our company and culture as a whole, and we are thankful for her role in our Everise family.
At Everise, we ensure that we put the spotlight on the people behind our success. That's why we are featuring employees from different walks of life and shedding a little light on the people of Everise.
Related Posts: