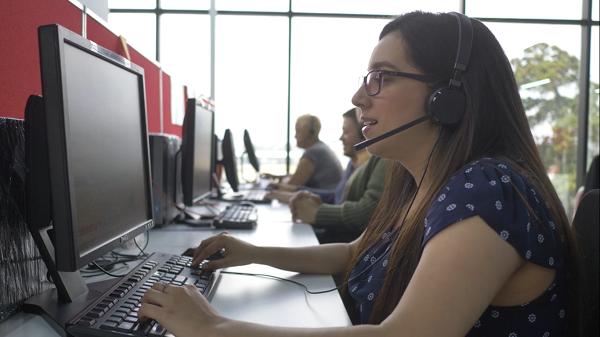 There's a saying that in order to grow, we should learn something new every day. While some people go out of their way to learn a new skill, others can learn from their daily experiences.
Claudia Recinos, an Operations Supervisor from our Guatemala Experience Center, enjoys discovering new people and places, and one of her passions outside of work is helping street dogs. Caring for them has taught her valuable life skills that has changed the way she sees the world.
I really love to learn new things and I really enjoy helping street dogs... basically they have nothing. They teach you real and honest love, and empathy is not something that you can apply only on the job.
This newfound empathy gave Claudia a better outlook in life. It taught her to look at situations through different perspectives, which in turn, helped her perform better in her job. She learned how to empathize with people and became more considerate with their situations which led her to provide better solutions.


If someone calls you with an issue or with a situation, even if they are really mad and upset, you have to calm down and try to understand them. Imagine that you are the one on the other side of the phone with a situation or an issue. Be the person that you would like to find once you have a problem.
Claudia's willingness to learn and openness for new ideas helped her develop a pattern of consistency which resonated in her actions inside and outside of work.. She believes that with the right attitude, anyone can learn and be great at whatever they set their mind to. When asked about what she thinks people need in order to grow in the company, she had this to say:


The key to being promoted in the company is that you have to dream it. I started here without any type of experience, you need to have all your metrics and goals. You have to come here everyday to have a good attitude, you have to be positive and you have to keep trying because it will not always be on the first time that you will be able to grow. If someone says no, then you will try again and you will try again until you reach your goals and what you were expecting.
At Everise, we ensure that we put the spotlight on the people behind our success. That's why we are featuring employees from different walks of life and shedding a little light on the people of Everise. Learn more about our Guatemala Experience Center and our people just like Claudia today!
Join us!
Related Posts: