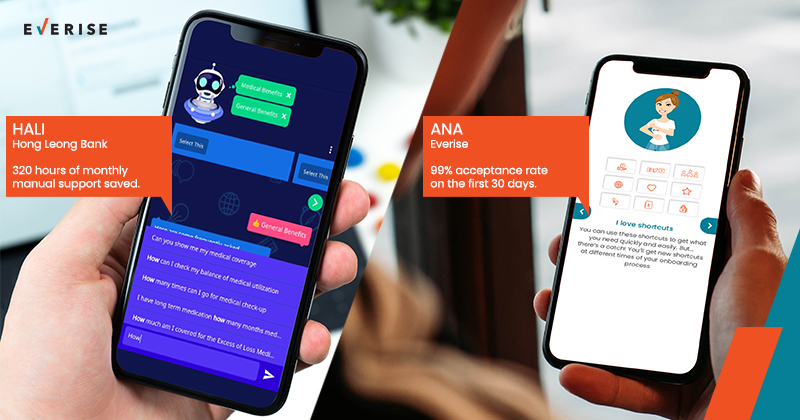 Everise remains committed to ensuring the safety of our employees and smooth continuity of our partner's operations through our proven Home-Based Agent programs. But, work-at-home isn't the only solution that can help you get through these tough times.
With a proven suite of DX solutions, we are also experienced at delivering AI-powered bots that can help mitigate the volume volatility caused by the spread of the COVID-19 coronavirus. The goal is not for these bots to replace our front line agents but to enhance their capacity to deliver the superior customer experiences, able to manage an influx of contact volumes, as well as help business, mitigate their risk during market volatility. Here are three Conversational AI solutions that can work together with a work-at-home support agent.
1. Natural Language IVR
Interactive Voice Response (IVR) has come a long way from "press 1" scenarios. Everise voice intelligence solution enables businesses to automate inbound and outbound call processes with a voice-based virtual assistant. This voice automation technology delivers a superior customer experience while cutting through long IVR workflows.
With call volumes spiking in various industries as a result of disruptions caused by the coronavirus, an NLP IVR solution enables businesses to deflect and manage call volumes in a human way, while still ensuring customer satisfaction.
2. Chatbot + Home-Based Agent
Now that people are spending more time at home, core online business, like video streaming services, cloud collaboration tools and e-gaming are experiencing a large boom in business. To guarantee that people have great customer experience, these companies must look to AI as a viable option.
Everise DX has proven on many occasions that a Human + AI approach via chat can reduce inbound enquiries by as much as 70%. Our chatbots are able to focus on the customer while helping your business manage inbound chat enquiries before seamlessly escalating to a Home-based agent solution. Capable of understanding multiple languages, a Digital Customer Experience solution is something that can truly transform how you deliver excellent customer service.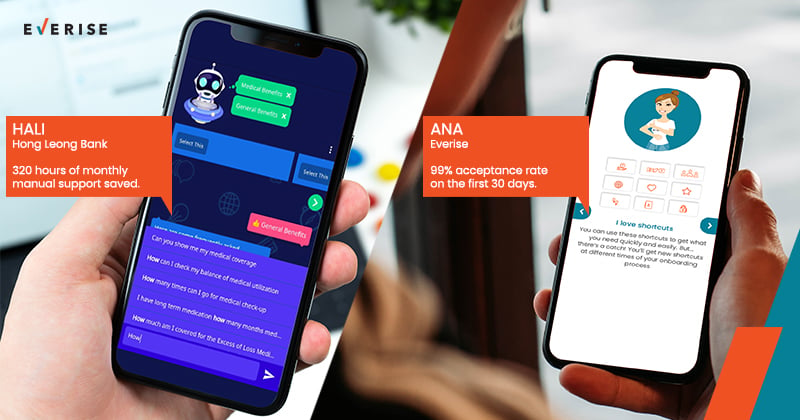 3. HR Helpdesk Assistant
During times of uncertainty, communication with your employees and access to information is vital. Ana, a smart onboarding and employee experience assistant, was quickly trained to ensure that engaged employees can get the latest information on COVID-19, basic hygiene tips, dispel any myths surrounding the virus and how Everise was best preparing for work-for-home. All information is displayed with interactive cards within Ana's chat interface to ensure user get the most out of the new function in a system they are already familiar with.
Everise is ready to engineer a technology-focused business continuity solution, capable of getting you through this crisis and the next one after that.
Related insights: