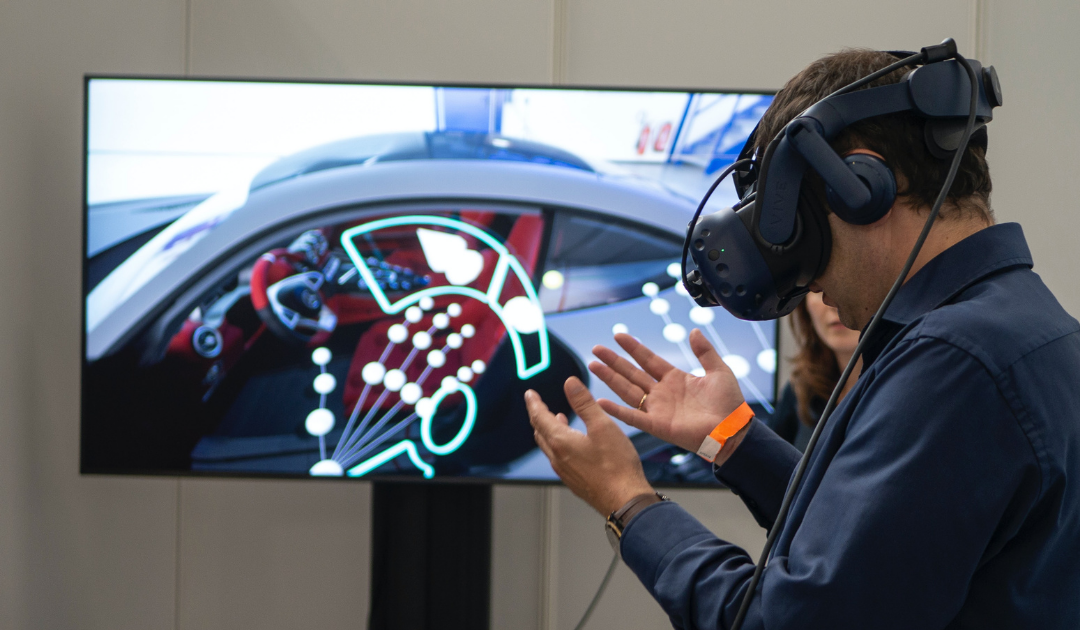 2020 forced many businesses to accelerate their digital transformation and experiment with different technologies as more of their employees working from home. Despite vaccines becoming available, most consumer studies show that people hope to continue working remotely.
Now almost halfway through 2021, we can expect to see the maturing of technologies that enable workers to operate from anywhere with full productivity, and these will permit the emergence of a viable, hybrid remote and office-based work culture even after Covid restrictions lift.
Augmented Reality - The thing that could surprisingly become mainstream
Apple was rumored to be working on AR glasses that were ready to launch. We didn't see them in 2020, and if they actually did have a product ready and factories waiting to deliver, it was a wise choice to defer the launch to 2021.
Although Google Glass was a flop, the market and technology might be ready for AR glasses. As local travel increases and work-from-anywhere becomes more commonplace, AR is poised to become an important tool for remote workers missing connection with their colleagues.
AR also has a strong application in training and education. For example, before the pandemic, Everise had product labs that made training agents on complex hardware devices relatively simple. With agents now scattered across the globe, AR provides a creative approach to delivering ongoing, immersive virtual training.
Home Monitoring Technologies – Balancing privacy and security
The pandemic imposed lifestyle changes that immediately applied pressure to the smart devices industry. For example, demand for home interior monitoring products, like nanny and pet cams, is down, while demand for exterior monitoring devices, like connected doorbells, is up. These shifts reflect the reality of an interior that is rarely unoccupied coupled with exteriors more likely to receive product and food deliveries.
As expected, increased time spent at home coupled with the closure of cinema and sporting venues has pushed entertainment-focused smart devices into a much more prominent place. Notably, Google's Nest Hub added new games as well as Netflix streaming ability.
These changes are probably obvious enough, but something you might not have considered is the need to endow home-based work with the same level of data security inherent to centralized workplaces. This has sparked a need for smart monitoring able to programmatically prevent unauthorized actions – such as manually capturing on-screen data or allowing unauthorized individuals (often residents of the same home where the work is being done) from glimpsing such info. Everise's Smart Secure solution is how we use remote worker monitoring to keep personal health and financial information secure in home office settings.
HealthTech – Enabling independent living
A recent LinkedIn News poll found that 74% of people think that telemedicine will continue to be popular with consumers post-pandemic. Companies offering consumers -- particularly seniors -- simple access to health services will be rewarded.
Smart home devices keep us connected to the outside world hands-free and we can do more with just our voices now than ever before, which makes independent living for seniors safer and easier. For example, offering an AI-powered "companion" able to operate 24/7 while intelligently integrating with wearables and telehealth support can provide vulnerable populations a new degree of much deserved independence, dignity and their loved ones peace of mind.
Blockchain – Even more useful than we imagined
A compelling application of blockchain technology is secure, unhackable identity. A COVID-19 vaccination passport could be the catalyst of broad-based blockchain adoption.
With so many pharma vendors and an eventual selection of official providers for each country, there will be a huge requirement for authenticated tracking of vaccine batches, process governance, administrator, location and timely boosters. There are lots of minutiae to track accurately like certification of the incredibly cold temperatures needed to transport the vaccine safely. Blockchain has innumerable anti-fraud, visibility boosting supply chain applications as well.
This vaccination passport will be as important as your travel passport in most developed countries. Work will still need to be done to harden all parts of the supply chain and administration process but those problems are being worked on today.
Contact us to learn how you can make these trends work for your organization, or email us at sales@weareeverise.com to speak to a solutions expert.
Related Posts: