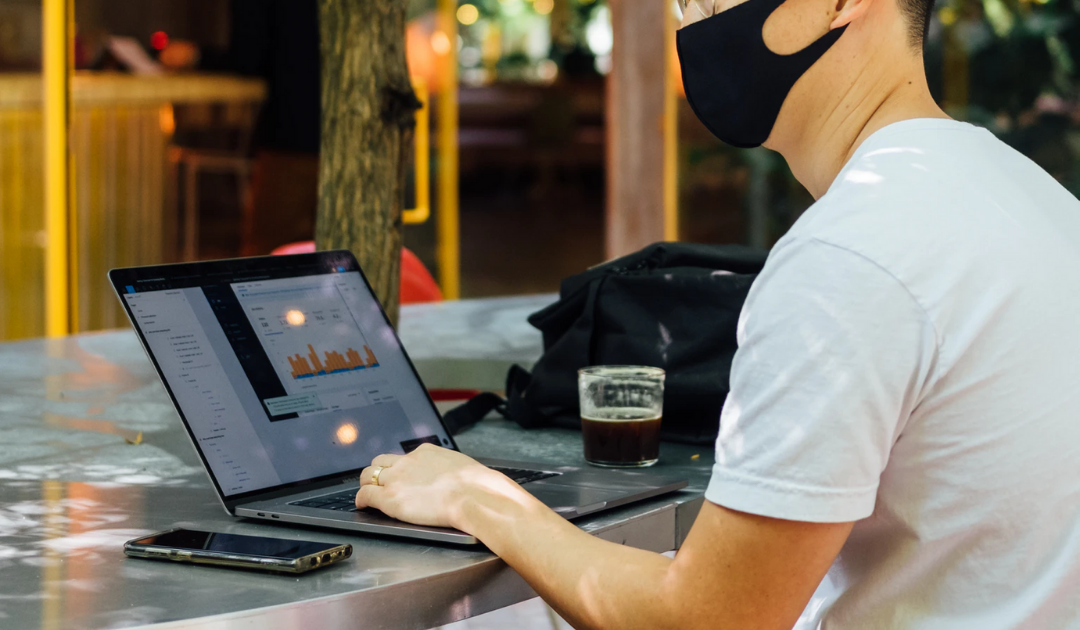 Among the many impacts of the pandemic on economic life has been the need for brands and customers to figure out how to better interface with one another from a distance. In the short term this usually meant greater reliance on phone and chat-based interactions, however in 2020, the world quickly learned that these services - typically delivered via tightly packed contact centers - were themselves untenable.
Companies specializing in providing outsourced customer experience (CX) support that had previously adopted cloud-based solutions rapidly transitioned their centralized workforces to home-based, and rushed in to fill this gap.
This move seemed to suggest a relatively straightforward approach to more resilient CX, and at a pivotal time. However, recently in Manila, capital city of the Philippines and an offshore location heavily relied upon by outsourcers, suffered a direct hit by Typhoon Vamco, which cut power and internet to most of the region for days, leaving hundreds of thousands of home-based CX agents offline.
While Everise was largely spared from the impact, the juxtaposition of Covid and Vamco makes clear that in a time of increasingly severe and unpredictable global climate, social and viral disruption, CX resilience demands more than just cloud technology investment to power a remote workforce.
Everise believes B2C enterprises maintaining strong CX connections into 2021 will be those that understand the following four points and either incorporate them or partner with outsourcers that already have.
1. Evolve your CX with AI & Automation
Experts have warned that 'the coronavirus won't stop evolving' once a vaccine arrives - likewise, neither should your business. Given the high possibility of new lockdowns in potentially more severe second or third Covid waves -- and the unpredictable impact these will have on communities data infrastructure -- it is essential that B2C business continuity plans incorporate automated, AI-powered customer facing technologies able to reliably fill service gaps.
Furthermore, The adoption of cloud-based CX, training and collaboration tools offers a unique opportunity to consolidate business and employee intelligence data streams and thereby offer new insights into how customers are experiencing a brand. Using these insights to feedback into your strategy is vital.
2. Remain resilient with Flexshoring
Despite the increasing effectiveness of intelligent technologies, people are still required to support the more complex support queries. True disruption-proof CX strategies will require both a mix of onshore, nearshore, and offshore, with each of these leveraging remote and socially distanced workplace options.
These will need to dynamically route volume in response to short term needs, while cross-training and re-deploying talent as needed over the medium term -- as global conditions and seasonality demand.
At Everise, we call this strategy Flexshoring, as it provides the flexibility of blended work-at-home and centralized teams on a global scale. But a globally connected technology and culture strategy are required to overcome some of its challenges.
Eighty five percent of the world may have some form of internet access, but infrastructure stability is and will remain a limiting factor in the transition to remote work, not just in the developing world but in the rural developed world. For those looking outside the US, South Asia and Central America will offer the best balance of workforce quality, labor rates and network reliability.
Everise's EVP of Operations, Jeremy Jepperson, shared why developed outsourcing markets will be more reliable, during a recent webinar with Nearshore Americas.
"The main challenge on the nearshore and offshore space is infrastructure stability. But governments are recognizing this very quickly, at least in the developed BPO markets, and so are carriers. For example, we work directly with [our carriers in the Philippines] to troubleshoot ISP's with our agents."
3. Put people first
As the cloud permits broader talent recruitment, competition for the best workers will also increase. In that contest and in the current climate, offering full-time employment with health insurance benefits even outside the US - as opposed to the more common outsourcer preference for hiring non-benefits-earning contract CX workers - has and will continue to pay off in the form of greatly reduced attrition and higher quality customer interactions.
The rapid rise of remote work has also caused the demographic hiring radius to all but disappear. Today, BPOs recruit, hire, train and make productive, thousands of agents free of the limits of geography. This has had the result of shifting focus from hiring demographics to psychographics, which is defined as an individual's preferences and aspirations – traits more difficult to quantify than demographics but suddenly more important.
One of the primary benefits of which are that remote, flexible work easily caters for those who have limitations, or are easily subject to judgment. Such as those who are competent, but would otherwise not apply for the job, such as people with disabilities, who are limited in mobility. Remote work has released barriers and created a massive opportunity for those on the fringes.
4. Perfect remote tech training and support
The cloud made a rapid move to remote work possible, but the problem of training decentralized hardware support agents to the same high degree of familiarity as agents with easy access to on-site product labs remains to be elegantly solved by internet-delivered technologies.
Complex consumer-focused connected device makers in particular must derive creative approaches to delivering ongoing, immersive virtual or hands-on product training to agent homes, now scattered broadly across the globe. The latter will require overcoming multiple logistical and technological hurdles, as user satisfaction and broad market penetration hang in the balance.
Over the past year, the Business Process Outsourcing industry has seen tremendous growth in popularity. Everise alone is experiencing an expected revenue growth of over 28%. This tells us that the year ahead will be a dynamic one as B2C companies recognize the importance and advantages of adopting an agile approach to customer experience and customer support.
Contact us to put these practises to work for your organization, or email us at sales@weareeverise.com to speak to a solutions expert.
Related Posts: