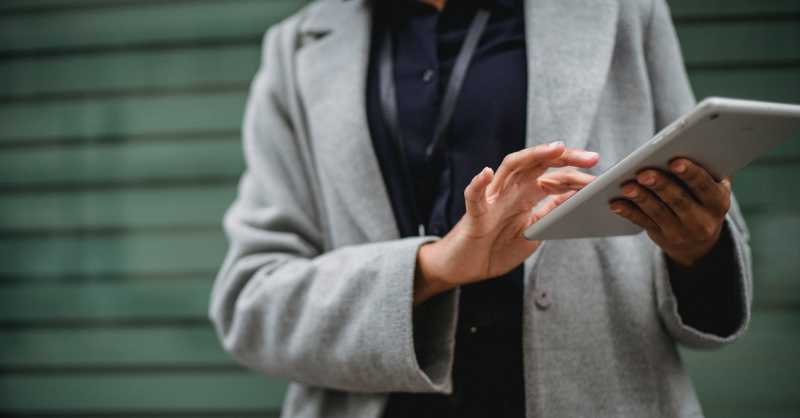 In a competitive market, creating a near-perfect product experience is critical to building customer loyalty and trust. But creating a perfect experience is easier said than done.
When a customer makes the decision to buy a product, there is a host of interactions along their journey that influence what product they ultimately buy and whether they continue to buy.
Whether you provide them or not, customers are seeking information about your products on a variety of channels, mostly all online. How you support existing customers has a direct impact on the product experience of potential customers. Here are 5 reasons why orchestrating an effective omnichannel support experience is vital to building trust.
1) 43% of consumers use customer reviews for product information.
Statista's global consumer survey found that 43% of Americans use customer reviews to find product information. Other studies have found that product reviews have even higher importance. Negative reviews about a product or business will immediately give consumers a bad impression.
However, positive customer reviews make potential customers feel more confident in buying your product or service. Having a customer support team that can boost customer satisfaction is a simple way to better reviews.
Another effective tactic for product owners to manage reviews is having a strong community support team who can respond immediately to bad reviews and funnel them back into customer support and product development teams. Showing customers that you are listening, and more importantly, reacting, is vital to building back trust.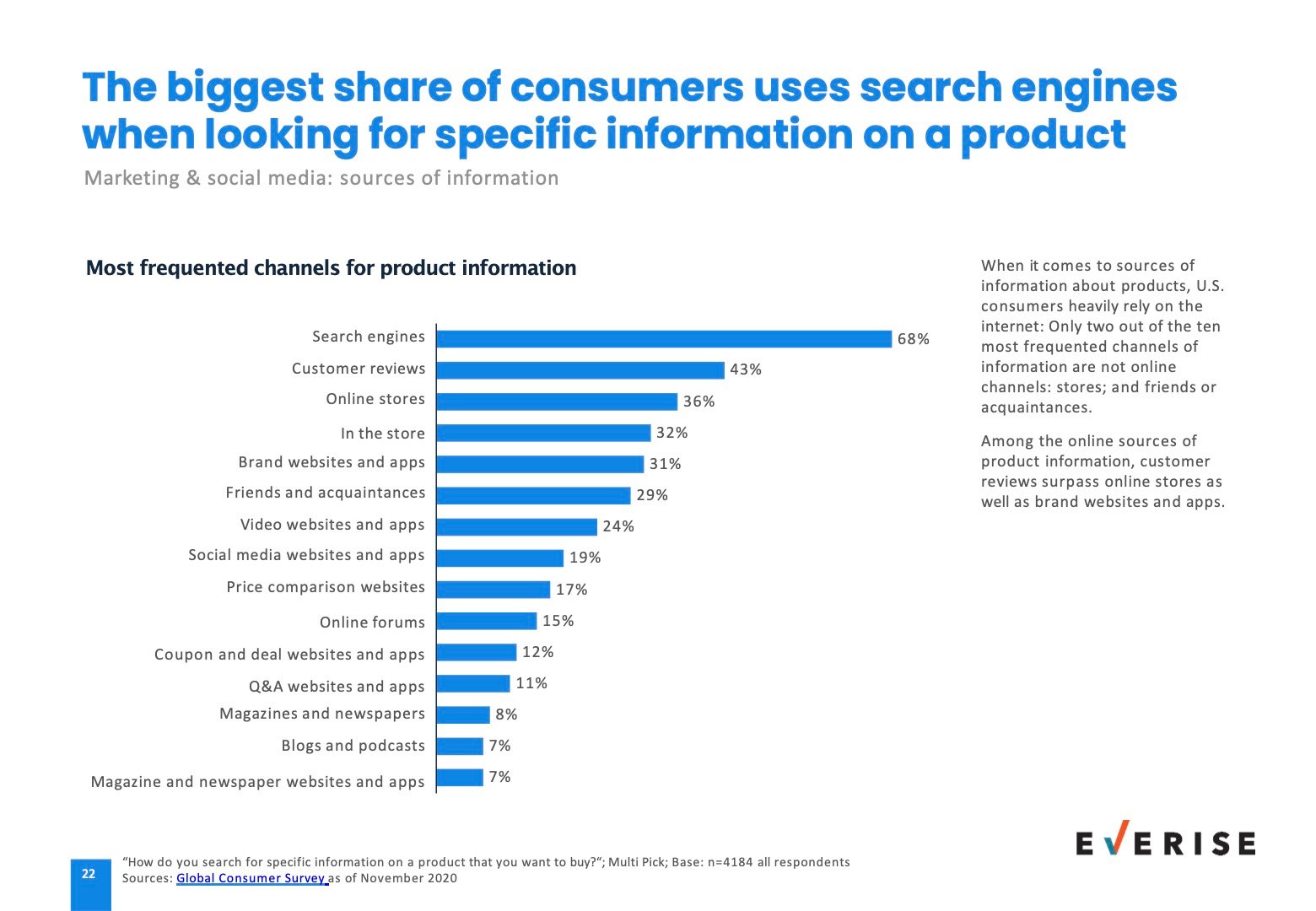 2) 36% of consumers look to online stores for product information.
With convenience rapidly becoming a necessity due to safety concerns, more consumers are turning to online shopping. A recent study by Statista found that in 2021, the number of eCommerce consumers is sitting at 2.14 billion. The best eCommerce experience is immersive and informative - complete with detailed product information and one that is visually engaging.
During the purchase experience, customers may still need help. Having a strong store support team who is able to not only help but upsell or cross-sell effectively is vital to adding value.
But it's typically after the purchase that customers require the most support. Unfortunately, many brands forget that there are bad actors who take advantage of a brand's commitment to creating a good customer experience to commit various types of reseller and warranty fraud. The impact that they have on a business is not trivial. In one case, our Everise Fraud Squad was able to block a single fraud ring, directly preventing almost $10-million in losses.
Balancing the product experience and fighting fraud goes a long way in building trust.
3) 34% of consumers use social media and online forums for product information
Leveraging popular social media platforms can help boost brand awareness, connect with customers, and create a functioning community forum. According to Crowdtop, user-created content is 50% more trusted and 35% more memorable than other types of media content. But malicious or inappropriate content is also much more likely to get organizations and their users in trouble.
Having content moderators that can help manage your brand image and route product feedback to the right people, such as product managers or support agents, help ensure that your audience doesn't get your messaging muddled.
According to research from the University of Michigan, customers who engage in a company's community spend 19% more than those who do not. If engagement is key to success, moderators are essential in driving it within your community.
Furthermore, each social platform has its own set of unique challenges that can easily be rectified by a moderation team. Here are some commonly encountered problems of different social media platforms such as Facebook, Instagram, and LinkedIn:
Scams/ f

ake news/ misleading articles

Unfiltered images that contain violence and inappropriate material

Online bullying on forums and comment sections

Profanity and vulgar words

Business and advertisement scams

Spam leading to malware threats

Misinformation campaigns

Deviant user posts

Competitor content



The advantages of growing your social platform come with its own set of risks. Having a trusted online moderation partner is essential for the customer experience as businesses leverage digital platforms.
4) 31% of consumers use brand websites and apps with chat-based support
A live chat support system provides an immediate way to answer your customer's questions and provide real-time support. This is also a lot faster than sending an email to a support team. Additionally, live chat is a great way to connect with new and current customers, giving them the confidence they need to trust your product.
Forrester found that consumers who use chat are

2.8 times more likely to convert

than those who don't. Their study also found that 53% of US online adults are likely to abandon their online purchase if they can't find a quick answer to their question.




Data from Zendesk

found that

customer satisfaction ratings for live chat (85%) are second only to phone support (91%), beating out help center articles (83%), email support (82%), Twitter support (81%), and Facebook support (74%).




Additional

data from Statista

in 2019 shows that overall customer satisfaction rates with live chat usage are also significantly higher across every industry when compared to overall customer satisfaction

data from ASCI.



5) 53% of global consumers say "trust" is the second most influential purchasing factor.
Why is building trust so important? Because according to Edelman's 2020 Trust Barometer, trust is the second most influential consideration, after price, when customers are seeking new products. Building trust in your product is a culmination of building a great product experience, which includes the orchestration of an entire product support ecosystem, from testing for pre-release errors to effective community and content moderation that optimizes conversations about your brand and product.
Trust is the result of listening to your customer, building a connection, and providing them with well-moderated omnichannel support.
For more insights into the evolving U.S. consumer, download the 134-page report here.
Related Insights: