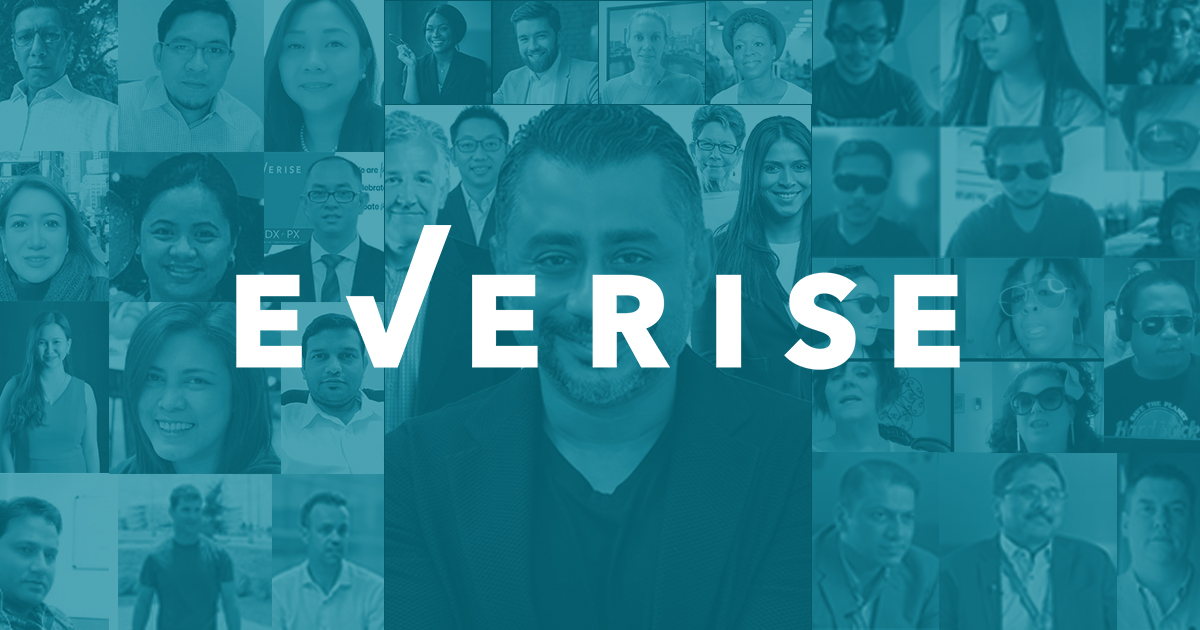 It's safe to say that 2020 has been an extraordinary year for people around the world. The pandemic served as a catalyst of change for people and businesses alike. It brought challenges that transformed the world around us, and in doing so it strengthened our resolve to be an organization that puts people first, incubates innovation, and celebrates diversity.
Here is our year in review.
To keep our champions safe from the pandemic, we sent our people back into the safety of their homes. Our teams at Everise were hard at work on creating secure and scalable solutions that would allow our champions to work-at-home. Within two weeks of the pandemic outbreak, we successfully transitioned over 95 percent of our workforce into secure work environments.
We'd like to highlight a few of our achievements this year that helped us continue our purpose of elevating experience for both our people and partners.
Champion Performance
With a home-based workforce, we were able to continue our operations and even noticed an improvement in the performance of our work-at-home champions across productivity and customer experience metrics.
People-first Culture
Our people-first response to the pandemic also resonated with our employees. We experienced a substantial boost on our Glassdoor ratings, and thousands of positive reviews poured in from different locations, setting a record high of 4.6/5 stars on our Glassdoor page with a 95% recommendation rate and a 97% approval rate on our Founder and CEO, Sudhir Agarwal.
"The culture that we have at Everise, it ensures that all our colleagues are actually happier." – Sudhir Agarwal
Crisis-Proof Partnerships
Our clients also took notice of our efforts, applauding our response and sending their regards to our teams at Everise. According to an independent assessment from Bain & Company, Everise received a client net promoter score 2X above the industry average.
" Everise was the first to have every rep at home. They absolutely did an outstanding job with the COVID response. My team just buried every other vendor I work with." – VP, Leading Logistics Company
"Of all the business partners I work with, Everise was by far the best." – Senior Manager, Leading Health Insurance.
Growth for Good
Our performance helped us grow revenue by almost 30% - this enabled us to employ thousands of new champions around the world and welcome amazing new members to our diverse and growing Everise family. Today we employ people from over 66 nationalities!
Additionally, our efforts to improve our social media presence resulted in a 26% increase in social media followers on our Facebook, Instagram, and LinkedIn pages.
Humbling Recognition
Thanks to strong leadership and the passionate performance of our champions, Everise was featured in over 350 interviews and articles this year, and we received 16 awards for our achievements. Notably, our Founder and CEO was featured by Business Insider as one of the Top 100 Innovative leaders.
2021 and Beyond
We've transformed so much this year, and are excited for the potential our future holds with our new partner, Brookfield Asset Management. So what's in store for 2021?


We will continue our commitment to elevating experiences for our people and partners.
We will continue to invest in the technologies that allowed us to incubate innovation and successfully adapt to an ever-changing business landscape.
With the seemingly endless possibilities presented by our geographically diverse workforce, we will continue to develop innovative ways of transforming our customers into fans and products into passions.
Happy Holidays!
Related Insights: