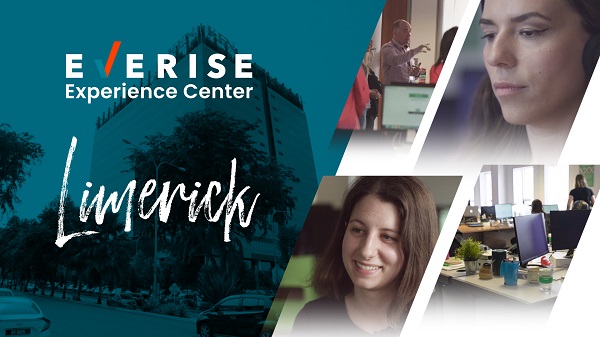 Found in the heart of a land known for breathtaking scenery and lush, green rolling hills, Limerick is Ireland's third largest city, with a population of 100,000.
Established by vikings in the ninth century, Limerick has long been one of the Emerald Isle's more important places, marked by an imposing 800-year-old castle on the River Shannon, built by order of King John himself.
Limerick is also home to a prestigious university, which acts as a magnet to thousands of the brightest and most ambitious young people in Europe. They come to learn, only to fall in love with Limerick's rich culture and low cost of living. Everise benefits from access to a deep supply of outstanding, fluently multilingual talent.
Along the way, our Limerick Experience Center has forged a strong partnership with the Irish Development Authority and City of Limerick. We've made it clear we intend to invest in and grown with Limerick and have enjoyed vital national and municipal support since our arrival in 2016.
Limerick is one of several Everise Experience Centers located in six countries across three continents. Together, we elevate over 500,000 interactions per day and have created a workplace worthy of recognition by prominent entities such as the Stevies, which recognized us for our innovative use of HR Tech; Silicon Review, which recognized us as a Top 50 Workplace; and CIO Outlook, which named us a Top 10 Contact Center.
Join us!
Related Posts: