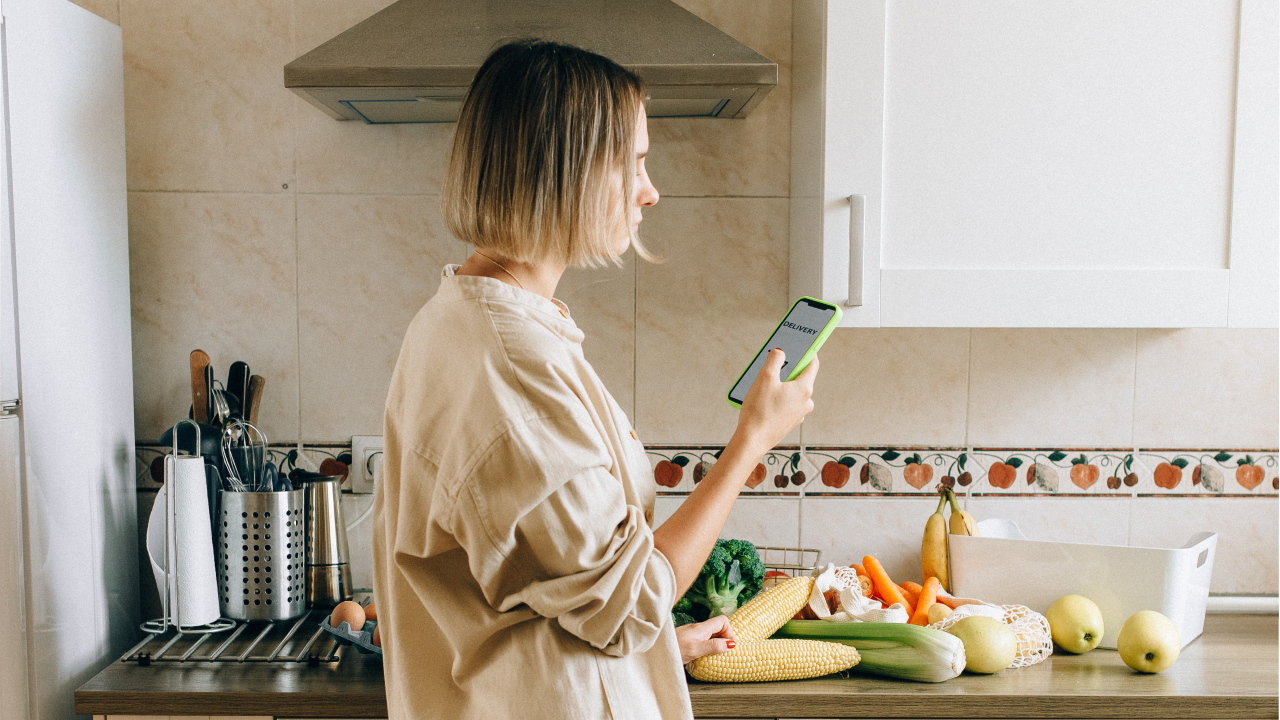 Traditional consumer habits are evolving as people have adapted to life during a pandemic. Physical distancing and stay-at-home measures have greatly influenced purchasing decisions, forcing consumers to seek out online methods and adopt new means of buying their essentials for safety and convenience.
The arrival of COVID-19 has irreversibly accelerated the rapid growth and adoption of on-demand delivery services. Data from Statista found that the projected revenue for food delivery in the US will reach $28 billion in 2021 and is expected to reach $42 billion by 2025.


So what do online food delivery businesses need to know about their evolving customers?
75% of U.S. consumers have food & drinks at the top of their product category interests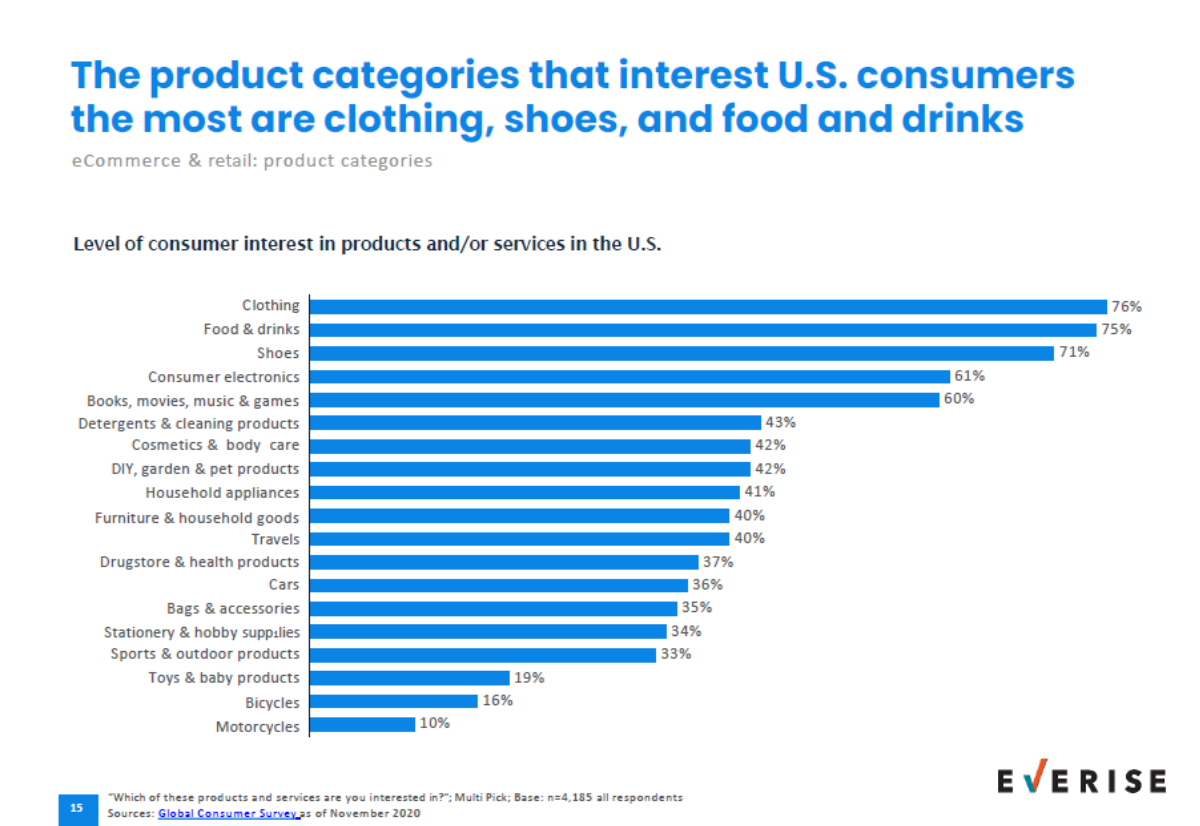 One of the primary reasons for the online shopping boom in 2020 was the pandemic and shoppers' fear of contracting the coronavirus in public. Even before COVID-19 hit, eCommerce was already growing. But the pandemic pushed even more U.S. consumers online, which contributed to $105 billion in U.S. online revenue in 2020 and accelerating eCommerce by two years, as estimated by Digital Commerce 360. The need for safety and convenience becomes even more prominent, as Statista reports that over 75% of people are now shopping online at least once a month.
Studies from our Everise-Dossier 2021 U.S. Consumer Report also found that food & drinks are among the top product categories that interest U.S. consumers. This shows that food companies would do well to build their online presence, as online shopping not only protects people from the pandemic and provides convenience but also creates opportunities for businesses to grow.
Only 17% of U.S. consumers are avoiding plastic packaging for food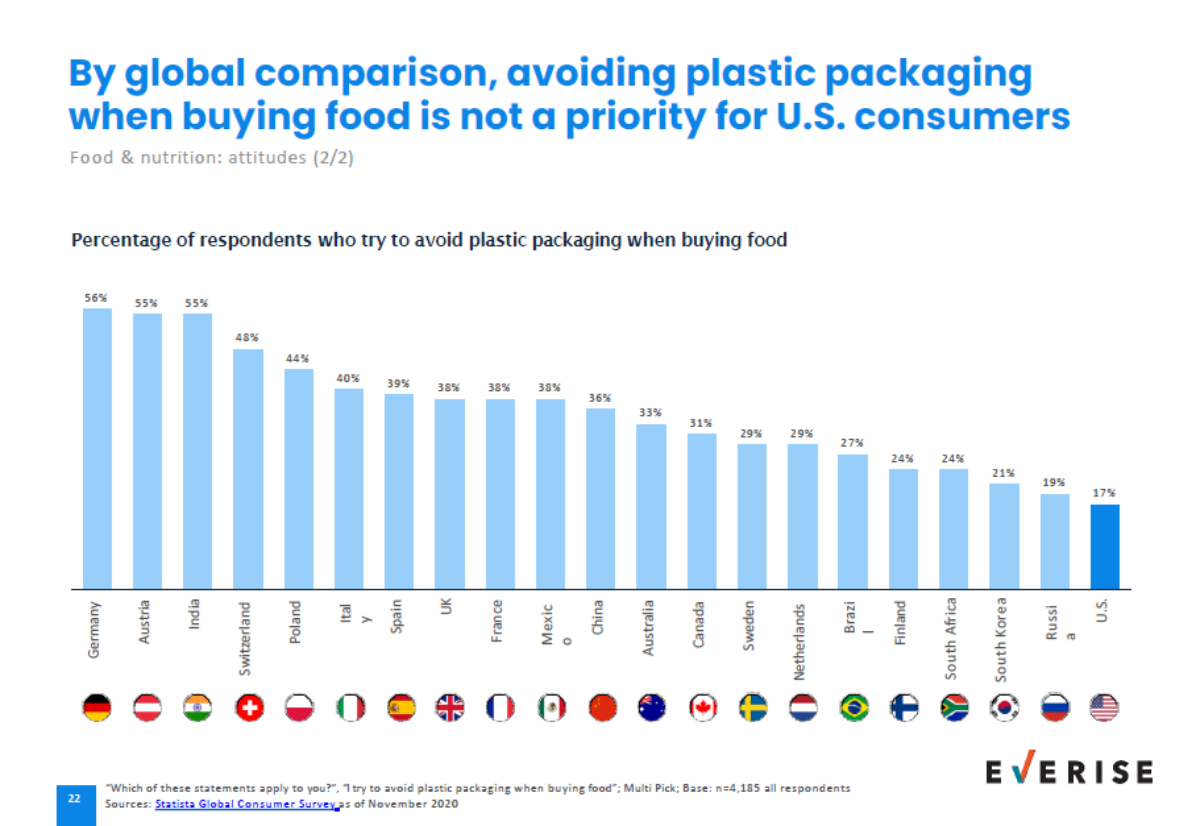 According to data from Upserve, there was a 169% increase in the number of restaurants actively using Online Ordering with Upserve from February to April of 2020 as restaurants quickly innovated and pivoted to takeout and delivery. This resulted in an 840% increase in weekly sales via online ordering.
Upserve's 2020 State of the Restaurant Industry Report also found that guests are looking for more cost-effective options when it comes to ordering their food online. They found that the top three items that have spiked in sales in 2020 compared to 2019 are sandwiches and wraps (+21%), burgers (+10%), and pizza (+9%).
Most food deliveries rely on single-use plastics. According to a report from the World Wildlife Fund, plastic pollution is projected to increase by 40%, and this may stigmatize online food deliveries and impact demand. However, this is contradicted by data from our Everise-Dossier report, which found that U.S. consumers don't view single-use plastic packaging as a concern and are unlikely to let that influence their online food ordering decisions.
76% of U.S. consumers choose to buy food for their taste and flavor
One of the main reasons why more people are buying their food online is the growing demand for online food services, but there are many purchasing criteria in how people choose their food products. Data from our Everise-Dossier consumer report found that 76% of U.S. consumers choose product excellence such as good taste and flavor as the main deciding factor when purchasing their food.
Before the pandemic, foot traffic was once the primary driver of restaurant visits. As social distancing measures were implemented and dine-ins were mostly abolished, most people turned to the internet to order their food or find new restaurants. In fact, research by DoorDash found that 90% of customers conduct online research before choosing a restaurant to buy food from.
In a post-pandemic world, consumers expect more from the digital convenience and customer experience they'll be receiving from food deliveries. It's no longer enough to just take an order and bring out the food. Factors such as how food companies can communicate, engage, and entertain their consumers are now becoming just as important as the meals they serve. According to a recent study by Statista, there will be about 53.9 million food delivery app users in the United States by 2023. Food delivery services should consider new methods of improving their customer services through simple but effective ways in order to thrive and stand out from the competition.
57% of consumers in the U.S. are trying to be healthier about their food choices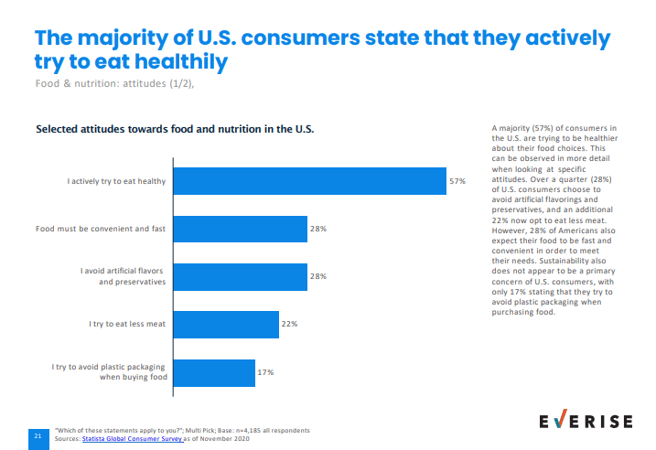 More consumers are becoming health-conscious, and our U.S. consumer report found that 57% of U.S. consumers are trying to be healthier about their food choices. It's important to provide these healthier product alternatives as they're starting to appeal to a wider audience. It's also important to position these healthy food options around a central theme or message that will appeal to a consumer's customer experience, like switching to a better lifestyle choice.
Additionally, consumer insights from FMGC Gurus found that 79 percent of global consumers plan on eating and drinking healthier as a result of COVID-19. More than half (56 percent) of the consumers say they will do so by reducing their sugar intake from their diets. More than half of global consumers also stated that they've switched from traditional snack products to high protein/low sugar alternatives.
Brands can cater to a wider audience by providing healthier options in their online offerings while keeping quality in mind. Several other factors, such as packaging and providing food that can be easily delivered, can also greatly affect the customer experience.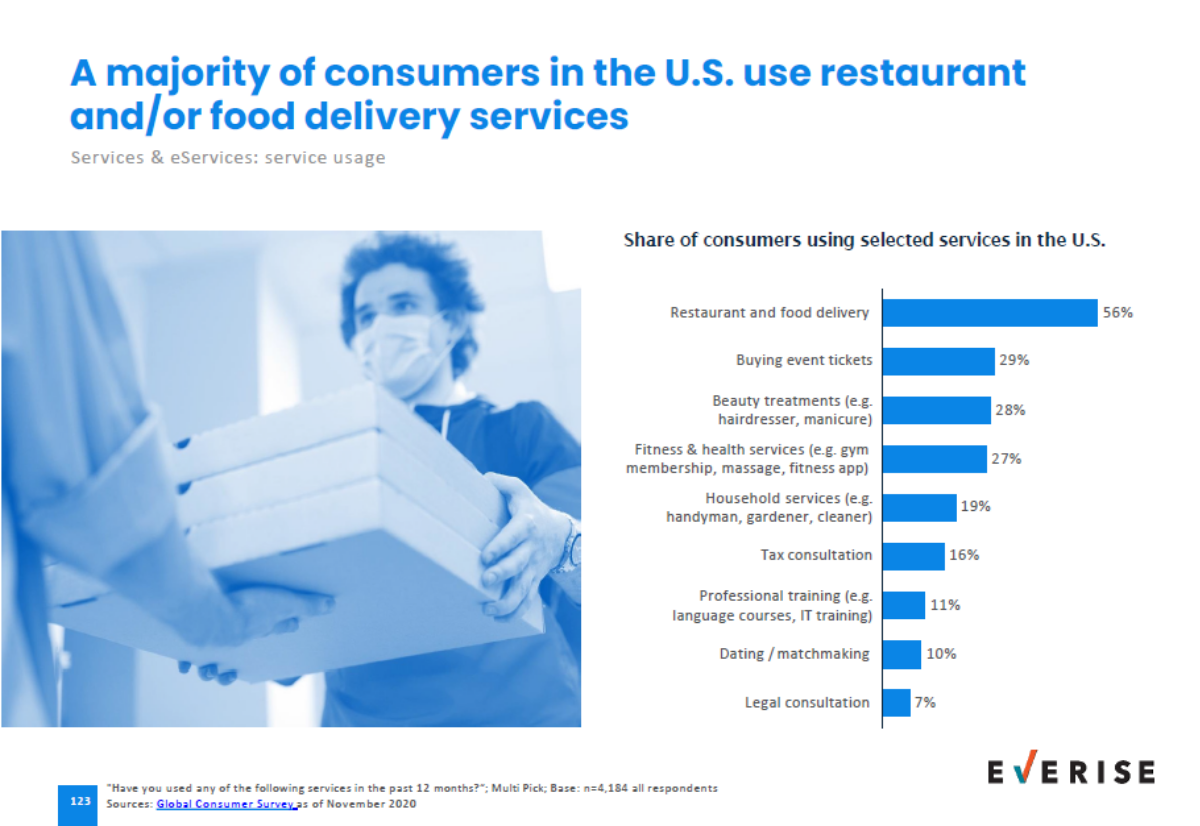 Another benefit of improving customer experiences in the food delivery industry is that 56% of consumers are already using restaurant and food delivery services. This presents numerous possibilities for companies to thrive as long as they can overcome the challenges that come along with those opportunities.
Excellent customer experience is the foundation of any successful restaurant, and it can set owners apart from competitors while driving customer loyalty. One of the best ways to provide a great experience is by building rapport with patrons and establishing a personal connection. If customers feel more than just another number, they will be more inclined to order from restaurants again. According to research by Open Table, among the most important things diners say they want restaurants to know are their names (65 percent) and favorite drink (50 percent).
To meet the unprecedented demands in the food delivery industry, companies need to re-evaluate their digital offerings or undergo a complete digital evolution.
At Everise, we have established ourselves as food delivery customer experience leaders. We provide our partners with digital solutions to meet their CX Transformation needs while identifying opportunities to grow and evolve their businesses.

Download our food delivery case study to learn more.
Related Insights: