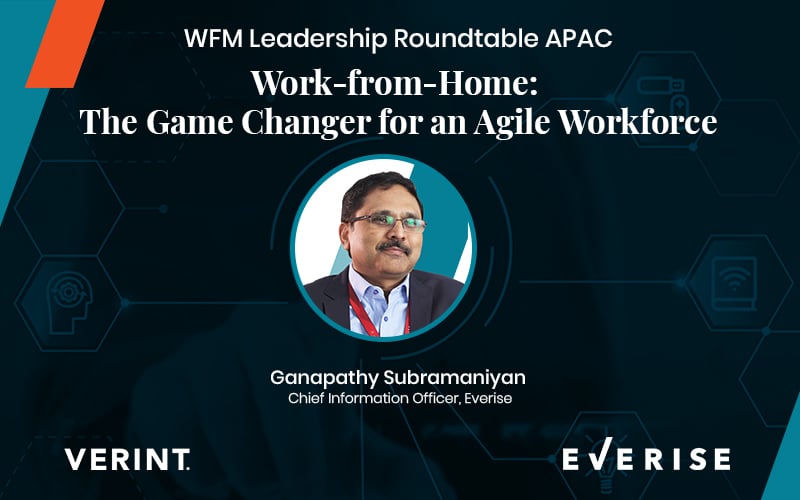 Working from home was just one of the many necessary adjustments caused by the COVID-19 pandemic. What was once a sought-after perk of working, suddenly became part of the new normal. Before the spread of COVID-19, the number of U.S. employees that regularly worked from home was relatively small.
Data from the Bureau of Labor Statistics' most recent National Compensation Survey showed that only 7% of workers in the U.S. had access to a "flexible workplace" benefit. This number would drastically increase after the COVID-19 pandemic forced millions of people into their homes. Today, 64% of US employees are working from home, according to research conducted by SHRM's COVID-19 Business Index.
Additionally, research from Gallup found that 54% of office workers were willing to quit their jobs for a new one that allowed them to work remotely. With the future of the workforce leaning toward remote work environments, companies need to adopt agile work-at-home solutions that can sustain their operations.
Ganapathy Subramaniyan, Chief Information Officer for Everise, recently spoke in a webinar for Verint about Everise's Home Experience Solution (HX) and the important factors that make work-at-home technology more agile and sustainable for businesses.
During the discussion, he outlined five key traits of an agile work-at-home technology.
1. Employee Experience
It is vital to take care of the entire employee experience cycle, from onboarding to the day-to-day support that the employee would need in terms of maintaining their virtual office at home. This includes providing collaboration tools that cover the entire work-at-home processes, the availability of basic infrastructure, hardware, and logistics support. Providing employees with self-service options for basic operational needs such as password resets, and access to alternate channels for Chat & Email Support also helps in making work-at-home solutions more agile.
2. Quality of Service
This has to do with what the customer can experience from your services if your employees are working from home. It mainly falls under three important factors: Voice Quality, Connectivity Quality, and App Access Quality. Work with your employees to ensure that the quality of your services from a work-at-home setup meets the office setting standard.
3. Remote Monitoring & Security
Through remote monitoring technology, such as Smart Secure, companies can keep an eye on their operations and provide sustainable work-at-home platform resolutions. From a remote monitoring perspective, there are 4 main areas of concern with regards to supporting customers in a work-at-home environment. Performance, compliance, infrastructure, and endpoint security are all vital for maintaining a secure and functioning work-at-home solution.
4. Gen-Z Technology
Gen-Z Technology has proven to be useful for sustaining agile work-at-home technology. Modern Facial Recognition technology allows biometric authentication, which helps add a layer of security to work-at-home environments. The emergence of new tech such as Chatbots for internal employees can provide them with self-services related to HR, onboarding, IT Support, and more. Voicebots can also enabled people to self-serve over voice channels.
5. Other Best Practices
Other practices that make work-at-home solutions agile include having dedicated IT Support for work-at-home employees, collaboration tools for training, asset return processes, which Gana further emphasizes during the webinar.
Learn more about Everise's Home Experience Solution, or contact us at sales@weareeverise.com today!
Related Insights: