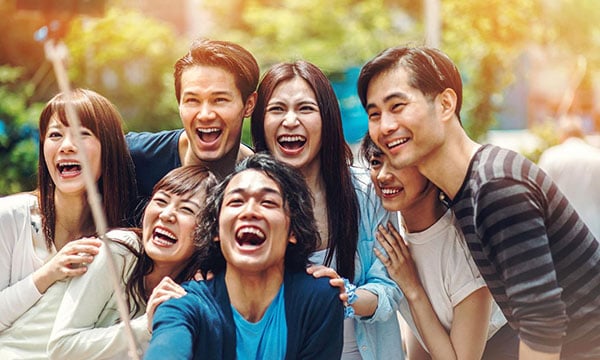 With the promise of automation, faster output and better results, AI (Artificial Intelligence) will affect the BPO (Business Process Outsourcing) in the Philippines. Everise, however, downplayed the fear of people in the call center and customer experience industry on the possibility of job loss due to this advancement in the industry.
The BPO industry in the Philippines has been thriving since early 2000 and has contributed to approximately 1.15 million job opportunities for many Filipinos. This sealed the industry's importance in the Philippines economy. Today, BPO is considered as one of the pillars of the Philippine economy that is seen to close $40 billion in revenues by 2022.
This lucrative industry is now threatened to die because of the modern technology and AI.
In an interview by Bworld Online, Everise CEO Sudhir Agarwal said that it is "inevitable" that BPO companies will utilize AI and other new tech tools to further help the growing demands of their clients. But he disagreed that AI will kill the BPO sector in the country.
"I don't think technology will replace people. I think people will have to up-skill themselves. People have to embrace technology to become more efficient and do work faster," Agarwal said.
"The ability of using your brain and making a decision should still be done by people. At the end of the day when it comes to problem solving, people like to talk to people, not machines," he also added.
Recently, Everise partnered with the multi-billion dollar tech company, Microsoft, to integrate an AI platform into the company's existing tools and processes.
This will help the company offer omni-channel business solutions like speech recognition, sentiment analysis, and photo recognition, which can then create a personalized customer experience.
"Human empathy and human emotions are two of the biggest factors that pretty much suggest that human beings will not be taken over by technology," Agarwal said, reiterating the main reason technology can never surpass humans in customer service.
Meanwhile, in an interview with Philstar, Agarwal elaborated the importance of mixing technology and work force to improve business services.
"Importantly, though, technology will take over many of the repetitive, mundane tasks that humans were ultimately not designed to do, such as box ticking and the documentation that takes place after each call. This will leave the employee to concentrate on what really matters – customer engagement. Ultimately, customers want to speak to a human when they have a question and so there will always be a need for skilled employees, technology will make this easier and enable employees to provide a higher level of customer service," he said.
Everise operates several experience labs in Las Vegas and Manila, which houses the company's modern tools focused on transforming the typical call center process to a holistic customer experience for clients.
The company continuously see the potential of the Philippines as a world-leader in BPO, hence their increase in the number of employees from 2,500 to 3,500 when they gained the business last December 2016.
"Over the next two to three years our target is to at least double in size in the Philippines. There is still a lot of opportunities to grow in the Philippines," Agarwal said.
Related Posts: