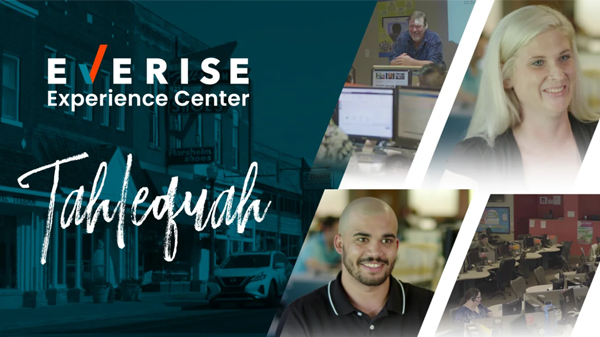 Language is the most vital component of communication. Understanding this, Everise provides customer experience support in 20 languages spoken in Asia and Europe. Unfortunately, the diverse tapestry of languages spoken across the earth is shrinking, and this is particularly true in the case of North America's native tribal tongues.
One rare exception to this is the language of the Cherokee Indians, which is actively taught in schools and spoken in the homes of thousands of members of this proud tribe, thanks in large part to the efforts of the tribe's leadership, headquartered in Tahlequah, Oklahoma. There, it's very common to see and hear the Cherokee language actively employed alongside English. It's truly inspiring.
In 2013, C3|CustomerContactChannels – since acquired by Everise – established a new Experience Center in Tahlequah, and immediately became one of the area's largest employers. C3 recruited extensively from among the native population, which is endowed with a legendary work ethic and access to reliable, low cost transportation provided by the Cherokee nation. This has proved to be a very beneficial relationship.
Tahlequah also benefits from the presence of Northeastern State University, and the large pool of potential employees that school attracts from across the US.
Our Tahlequah facility has almost 200 workstations spread across 15,000 square feet and elevates the experiences of the customers of our clients in the travel, hospitality and communications sectors.
Everise is an international customer experience brand, elevating over 500,000 interactions per day. Our people, technology and strategic geographic distribution enable our commitment to provide the highest quality customer, product and digital experiences possible.
Join us!