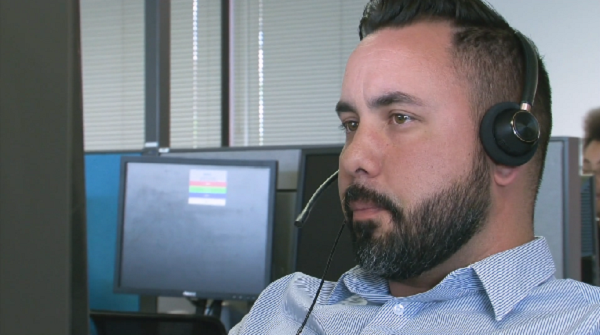 Being a father is a huge responsibility. For our Everiser Kyle Juarez, it's everything. Kyle grew up in Tucson, AZ. What makes him somewhat unique among his peers is not that he is a single father of two, but that this fact is such a core component of his identity.
"I think what makes me more unique in my life is that I'm a father of two. I have a twelve-year old and a two-year old son. My twelve-year old's really a math whiz. We'd often have that kind of conversation at home about comic books and other things like that. With my two-year old, he's two, so there's always something new going on with him."

When asked to describe the best thing about being a dad, Kyle eagerly says that it's the challenge of continually doing better and better. He believes that there are no limits on being a good father, and that it's something all should strive for.

"I think the best part about being a father is that there's no cap on how good of a father you can be. You can do all the stuff that you see on TV, or maybe you're trying to do with what they're trying to do with their kids, and you could still be better the next day. And that's the best thing about being a dad."

Kyle also shares how raising his children has made him a better person not just at home, but also in his workplace. He shares how in trying to teach his children about improving their own home, they in turn are also teaching him about patience and understanding - both of which are valuable characteristics needed for his work. For him, his kids have played a huge role in what keeps him going and improving himself to better help others.


"A lot of times when I learn a lot of the things that I've been teaching myself when I improve my own home, it teaches me a lot of patience and understanding and not having to feel as defeated when a problem occurs on the phone and look at it from all angles and see what kind of solutions I can come up with and not be under that much pressure because you definitely want to help the members here. They're very important to us, we understand how important we are to them, and you just have to be patient and look at it from different angles and ninety-nine percent of the time you'll figure it out for them and they're very grateful afterwards too. You get a sense of accomplishment from them - that you got to improve somebody else's life."

At Everise, we ensure that we put the spotlight on the people behind our success. That's why we are featuring employees from different walks of life and shedding a little light on the people of Everise. Learn more about our Tucson Experience Center and our people just like Kyle today!

Join us