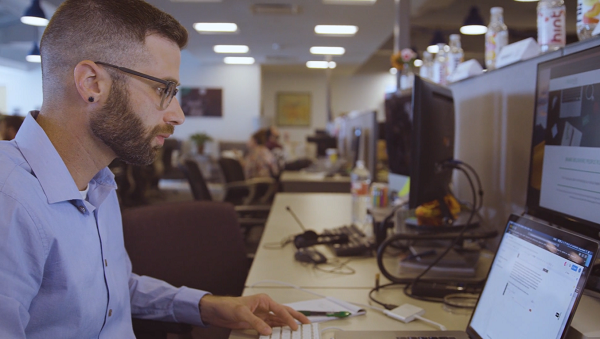 Meet Jeremy Prucel, a Program Manager at our Austin Experience Center. Outside of his work here at Everise, Jeremy enjoys growing pineapples. This may look like a simple hobby for some, it poses a lot of challenges, especially in your patience—something that has been beneficial in his career here at Everise.
Jeremy's fondness with pineapples started when he traveled in Hawaii.
"Hawaii is awesome. I went there when I was about 10 or 11. I spent about two weeks out there. I would say the most memorable experience is immediately getting off the airplane and you're hit with this intoxicating smell of pineapples. So, I went to the pineapple plantation over there and checked out their plantation. It was awesome people picking pineapple, it was super fresh. I had my first Hawaiian pineapple there and it definitely changed my life."
His love for Hawaii and pineapples led him to grow pineapples in his spare time.
"Funny story, I kinda brought a piece of Hawaii back to Austin here. I grew pineapples. It's kinda strange but a lot of fun. I started about 10 years ago. I have about 10 or 11 plants right now."
The experience of growing plants has definitely made an impact on Jeremy, especially on his patience. And in turn, it has made him a better manager of people.
"Typically, I'm a very impatient person in my personal life. I just want to get things done and done pretty quickly. Given the time that it takes to invest to make that happen especially in cold weather snatch, the 112 degrees temperatures, there's a lot of things that's going against making that happen. So, I found a lot of similarities to that on career whenever I invest in people as a people manager you're pouring out and sometime that takes time. So, that patience definitely translates to what I'm doing here."

At Everise, we ensure that we put the spotlight on the people behind our success. That's why we are featuring employees from different walks of life and shedding a little light on the people of Everise. Learn more about our Austin Experience Center and our people just like Jeremy today!
Join us!