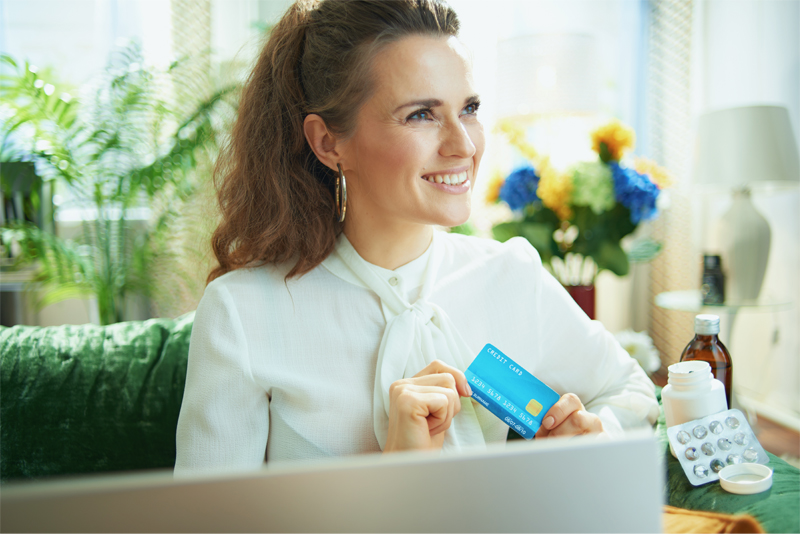 Pharmacy benefits management (PBM) exists for various reasons, with one of the most important being to empower payers and patients. Through this empowerment, individuals are encouraged to advocate for their health needs, payers receive consistent information, and pharmacies can deliver a quality experience.
Through effective PBM, businesses can run smoothly and stay updated on regulations and guidelines. If PBM is so important, how can businesses ensure that it's being done correctly? One of the best ways is through outsourcing.
Business Process Outsourcing (BPO) providers can assist with various PBM needs. Working with the right BPO provider means getting access to specialized staff, their years of expertise, and increased flexibility. Are you curious about some of the other benefits that can come from outsourcing?
A Few Benefits of Outsourcing for Pharmacies
While many different benefits can come from outsourcing, there are a few that are most notable. Below are a few benefits to consider if you think outsourcing might be the right choice for your pharmacy…
Notable Savings
Some people are surprised that outsourcing could benefit their budget, but there are a few ways that outsourcing can save businesses money. Not only can outsourcing increase productivity and efficiency, but it means that you won't have to train in-house staff (more on this next).
Expertise
One of the most significant benefits that can come from outsourcing is working with staff who are experts in the field. This means that you will not have to provide extensive training, and they may be able to suggest modifications to your current processes. If you do not want to spend the time and money that it takes to train in-house staff in PBM, then outsourcing could be the right choice for you.
Flexibility
It's hard to match the high level of flexibility that outsourcing can provide. Not only can your staffing needs fluctuate, but the changing market requires a high level of flexibility that in-house teams often can't provide. When you choose the right outsourcing partner, they'll be able to guarantee flexibility and provide real-world examples of past client relationships where this has come into play.
A Few Benefits of Outsourcing for Payers and Patients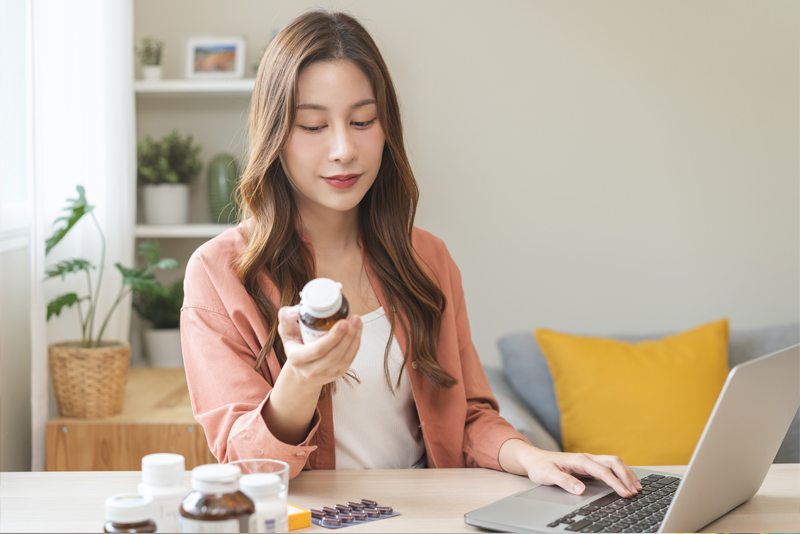 Outsourcing is not only beneficial to businesses but also to the patients they serve. Understanding the benefits that outsourcing can provide to payers and patients may be just what you need to make this choice for your business.
Timeliness
When a business doesn't employ the right PBM processes, then it's easy for things to slip between the cracks and take longer than they should. When you work with the right BPO provider, they'll be able to ensure timeliness and ensure that everything is taken care of reasonably.
Timeliness is critical in the pharmaceutical industry, as patients often need life-saving medications and payers need pertinent information. Without prompt measures in place, your pharmacy could easily fall behind. Consider if outsourcing could be the solution to this for your business.
Information
Did you know that outsourcing providers can work to provide your patients with quality, appropriate information? Whether they need medication education or help creating a plan for their prescriptions, the right BPO provider will be able to assist.
Being able to provide information is a requirement that you should look for in potential outsourcing partners. If they cannot provide examples of their dedication to education and patient success, they may not be the right choice for you.
Compliance
If your pharmacy doesn't have the right compliance measures in place, then your patients' health data could be at risk. This is one of the reasons why it's important to have dedicated members of your team focused on compliance to ensure information is kept securely and all guidelines are being upheld. If you don't currently have an in-house team focused on compliance, then outsourcing this area could be a great place to start.
Cross-Selling and Upselling
At Everise, this is one of the most popular services we provide. Through this service, our team can ensure that your patients know alternative options that may save them money or improve their medication experience.
Another service that falls within this category is mail-order medications. Individuals can easily receive their medications without leaving their homes through this option. Not only can this option increase convenience, but it can also make the medication process hassle-free.
Pressing Challenges
While our current healthcare system has many benefits, there are also areas that could be improved. BPO providers are working to improve some of these areas by offering prompt care, cost-effective options, and quality patient care.
There are a few challenges that many patients face in the current healthcare system.
Budget-Unfriendly Options
One of the biggest hurdles many patients face in the current healthcare system is rising medication costs. Outsourcing can ensure that your patients are made aware of alternative, more budget-friendly options. The right BPO provider will be able to walk your patients through potential ways to save money and ensure that they feel confident in their medication decisions.
Lack of Information
Unfortunately, many people have unanswered questions about their medications or how to establish a medication routine that works well for them. Outsourcing can be an incredible way to remedy this, as your new staff can provide education and information surrounding healthy, safe medication practices.
Some specific examples of this include:
Developing a plan for complex medication schedules
Dealing with travel complications related to medication
Education surrounding medication schedules
Inconvenient Medication Retrieval
We've already touched on this, but it's worth returning to. Many people struggle to leave the house or have alternative reasons why a traditional pharmacy pickup doesn't work well for them.
When you choose a BPO provider, consider asking them if they can help you secure mail-order services. This is an exceptional way to improve accessibility and ensure your patients can access the necessary medications.
No Personalization
There's a significant movement in healthcare to make patient care more personalized. Outsourcing can be a responsible way to do this, as you can provide patients with 24/7 support and speak to any individual problems they may be having. Most in-house teams cannot provide the high level of personalization that outsourced teams can, so this is an important factor to consider if you're considering outsourcing.
Cost Savings and Efficiency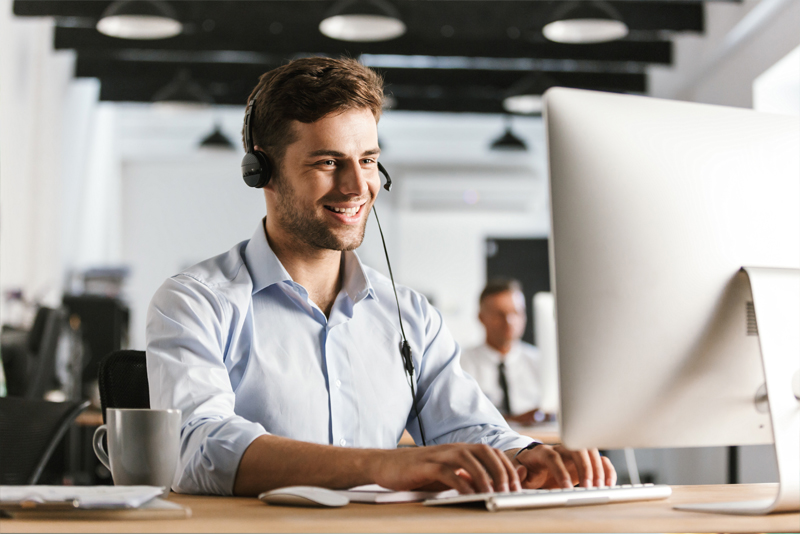 Cost savings and efficiency are some of the biggest benefits many businesses look for when outsourcing. Let's dive into these two topics further and discuss what you can expect if you outsource.
Cost Savings
If your budget is getting tighter, you may consider outsourcing. Outsourcing can be a reliable way to save money for several reasons.
If your in-house staff aren't properly trained or don't have experience in PBM, then it may take more time than necessary to complete certain tasks. This could cost you a lot, so an alternative is to hire outsourced staff that understands the tasks thoroughly and can get them done appropriately.
Another way you can save money through outsourcing is not needing to pay benefits and other costs associated with full-time employees. Outsourcing means you'll have the pros associated with employees without the many cons that cost you money.
When did you last hire employees and put them through extensive training? If you did this recently, then you probably understand just how much it can cost you. By hiring outsourced staff that are already trained, you won't have to provide them with lengthy information and you can use that time to accomplish tasks instead.
Efficiency
When you have an in-house team that takes care of your pharmacy's PBM needs, things can quickly become complicated. Various issues can occur, such as your staff becoming overwhelmed, not having enough time set aside to accomplish tasks, and important things falling through the cracks.
When you outsource PBM, you'll be able to expect increased efficiency. Not only will having a dedicated, specialized team lend itself to efficiency, but your in-house team can focus on more specialized tasks. If you set clear boundaries and ensure that everyone knows their role, your processes will most likely be made more efficient and you'll be saving time.
Many people don't think about communication regarding efficiency, but this is an area that outsourcing can improve. When setting outsourced staff up for communication success, it's important to ensure they have the appropriate channels and software required to get ahold of the necessary people. Encouraging open communication is a great way to ensure everyone's on the same page and nobody's feeling confused or unsure about their role.
Deciding to Outsource
Choosing to outsource is a big decision, but it's one that's worth it in most cases. Not only can you save money and increase efficiency, but you'll be able to free up your in-house team and provide a better experience for both patients and payers.
If you're ready to learn more about the benefits of BPO for PBM, then check out our blogs and online resources. We're a leading figure in the BPO industry and we'd love to discuss if our services could be the right fit for your pharmacy's PBM needs.