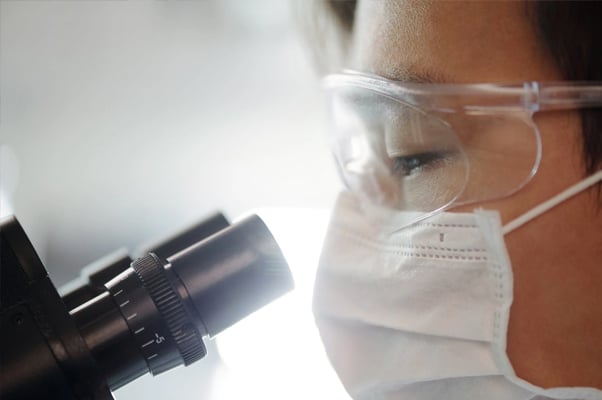 On 28 December, a $900 billion pandemic relief bill was signed into law, which included enhanced unemployment benefits and direct cash payments. The immediate effect for financial services companies was an increase in customer inquiries, placing a large and unplanned burden on customer support teams, with some companies citing volume increases of over 1000%... yes 1000%.
Joe Biden has since pledged to make a third, much larger, stimulus package a top economic priority of his administration, which could affect over 200 million Americans and 99% of small businesses.
In response to last week's December jobs report, which showed a loss of 140,000 jobs, Biden said, "The bottom line is . . . we need to provide more immediate relief for working families and businesses now."
While welcome news to struggling Americans and small business, this creates a monumental challenge for financial services companies seeking to effectively scale their CX operations.
2 Ways Financial Services Can Rapidly Adapt to the Surge in Stimulus Support
The pandemic has been an unexpected catalyst of rapid transformation for the traditional BPO model. Digital fluency, along with business flexibility and agility are required to help financial services companies digitally evolve their CX in the face of ongoing uncertainty.
There are two areas that must be invested in:
1. AI & Automation
There is a litany of macro-factors that are completely out of most businesses control -- viral mutation, political unrest and market disruption – what is in their control is the ability to deploy intelligent digital solutions that can manage the impact of unpredictable contact volumes. It is essential that financial service brands invest in automated, AI-powered customer facing technologies able to reliably fill service gaps.
Everise's proprietary AI platform, exage, offers chatbot and conversational IVR solutions that help automate inbound volume and effectively contain customers so that they can either self-help or be engaged until an available agent is ready to support.
Furthermore, The adoption of cloud-based CX, training and collaboration tools offers a unique opportunity to consolidate business and employee intelligence data streams and thereby offer new insights into how customers are experiencing a brand. Using these insights to feedback into your strategy is vital.
2. Flexible Outsourcing
Despite the increasing effectiveness of intelligent technologies, people are still required to support the more complex support queries. However, staffing for a volume surge of an uncertain duration purely onshore is not an economical solution.
True disruption-proof CX strategies will require both a mix of onshore, nearshore, and offshore, with each of these leveraging remote and socially distanced workplace options. These will need to dynamically route volume in response to short term needs, while cross-training and re-deploying talent as needed over the medium term -- as global conditions and seasonality demand.
At Everise, we call this strategy Flexshoring, as it provides the flexibility of blended work-at-home and centralized teams on a global scale, running on cloud-based technologies and culture-focused strategies. Moreover, it can save businesses up to 65% in costs compared to in-house support teams.
"They were spot on. Knowing that COVID-19 was causing an extension of the tax season, they were very proactive to ask about keeping team members on longer and reassigning them. They were very proactive about helping us into the future." SVP of leading tax preparation and personal finance company
The Everise Approach
A rapidly changing environment demands rapid adaptation. Everise extends our expertise to enable the agile digital evolution of customer and product experiences. We understand that sustainable partnerships are based on a foundation of entrepreneurism, innovation and developing the best talent - helping our partners intelligently evolve is in our DNA.
In a recent example, Everise rapidly saw the need and deployed a solution in under one week during the holiday season.
"We saw the first stimulus call come in on Christmas Eve and within six days we had deployed the program that was able to start scaling," says Everise President, Dave Palmer.
Proactive planning with the right partner is required to make all of this come together. Contact us if you'd like to learn more about our surge support solutions.
Related Insights: