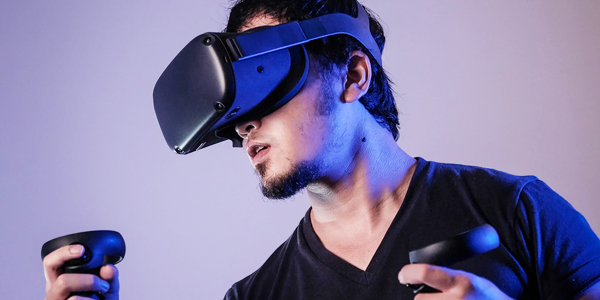 Since the start of COVID-19, the video game and Esports industry has experienced rapid growth. New research from Nielsen found that during the height of the pandemic lockdowns, 82% of global consumers played video games and watched video game content. In the era of social distancing, Esports are the new little league.
The global gaming community covers a wide demographic, and people of all ages are engaging with games from free mobile games to competitive Esports.
The one similarity between all gamers is that they expect not only an outstanding experience, but an experience that adapts to them, culturally. This means interactions with native speakers whose sense of cultural context is complete and leaves the player feeling truly understood.
So, when players engage with customer support, then customer support becomes part of the full gaming experience.
The challenge for most gaming studies is providing this culturally dynamic, omnichannel player support at scale. Often gamers relying on community forums and peer-to-peer networks for help. Studios can have more control over the customer service experience by providing their own support channels and engage with their fans in these same forums.

Fulfilling Gamer Expectations
With the constant emergence of new and trending online and mobile games, it's easy to lose players to competitors. Providing players with the help they need and listening to their feedback keeps them engaged and inspires loyalty around the gaming experience. There are 5 things that define a great gaming experience.
1. Gamers expect 100% up time
According to a research report on the State of Online Gaming 2020, players spend an average of six hours and 20 minutes each week playing games. Most of them even have a time period in their day allotted to playing their games, and being unable to access a game can make them lose interest in it.
Nielsen Games Video Game Tracking (VGT) recently found that the number of gamers who claim that they spend more time playing video games due to the COVID-19 pandemic has increased. The most notable increases were in the U.S. (46%), France (41%), the U.K. (28%) and Germany (23%). Game developers have to ensure that their games are up and running at all times to avoid losing their player base.
Other factors such as a confusing interface, poor performance, or excess advertising can also motivate players to immediately delete a game. If a game crashes, gamers expect the problem to be resolved as soon as possible. Game developers and studios should always be ready to help and support their players whenever they encounter a technical problem.
2. Gamers are passionate
Like sports, gamers are passionate about their gaming - engaging with games in more ways than just playing. Data from Arsenal.gg showed that the Twitch, one of the most popular video game streaming platforms, saw a 50% increase in gaming hours watched since March, generating 1.49 billion gaming hours in April of this year.
Gaming is an experience and a source of identity and community for gamers. Their experiences go beyond the game itself, and most of them are usually active in player-made forums where they exchange tips and opinions about their games. These online forums can also serve as an alternative for issue resolution.
By the time gamers contact a support team, most of them have already tried to solve their problems in a different way. Having a good CX means having the ability to provide good social media and community forum moderation that is easily accessible for players. Support should be available 24/7 on different platforms, especially with multiplayer online games. It is also beneficial to provide multiple support options such as real-time chat for players.
3. Gamers are International
Gamers can be found across the globe, and games are now more accessible to non-English speaking countries. According to studies, 71.5% of customer service leaders claim that support in a native's own language increases satisfaction. Having a multilingual customer support system can help native players with issue resolution, bring games to new markets across borders, and boost global sales.
According to the Can't Read, Won't Buy report by Common Sense Advisory, 84% of potential customers are more inclined to purchase products online when information is presented in their own language. Nearly three-quarters of the respondents from the study also claimed that they are more likely to purchase from the same brand again if after-sales care is offered in their native language.
Community content such as forums, customer reviews, and blogs fall under user-generated content, and they can be powerful tools in improving the multilingual customer experience. By providing translations for these types of content, gamers are given more material in their own language, which can help turn them into advocates.
4. Gamers are competitive
Gamers are competitive by nature. A study from GameSkinny entitled "eSports and Competitive Gaming Study: How Competitive Are We?" found that 45% of their users watch eSports, PvP, and other competitive games. Their study also found that 61% of their respondents are in a team, guild, clan, or collective, further emphasizing how gamers enjoy playing with or against other players. 58% of the respondents from the study also wanted to see more tutorials and guides for amateur players.
But competition isn't just for competitive and professional players. Most games have "Ranked Modes" where players compete for the top spot or improve their ranking against other players. This desire to improve and increase a player's rank motivates them to play and fuels their online game loyalty.
Game studios are expected to properly manage a balanced ranking or leader board system where players can monitor their rank, and motivate them to improve on their skills to be better at their game. Doing so can lead to more playing hours, and in turn, increase your player base numbers.
5. Gamers like continuous updates
When it comes to queries, speed is essential. If players spend more time asking questions, they'll have less time to play, which could lead them to start playing a different game entirely.
As with any customer, it is important to continue giving updates and continuous support when addressing their concerns. It is important to show how much you value your players, and one way of doing this is by showing empathy through personalized replies, especially when using automated responses.
Gamer queries should be acknowledged as quickly as possible, but it's not just about getting back to them quickly. Customer support teams should be able to solve player issues as quickly as possible.
Levelling Up the Gamer Experience
When it comes to customer support, meeting the expectations of gamers can be challenging. Your customer support team needs to be able to support an entire player base all day, in multiple languages on every channel, at a low cost and a high level of quality. The first step in providing a well-functioning customer support team begins with the frontline agents.
No one understands gamers better than other gamers. Finding people who also play and understand the game can make support teams provide better assistance. But gaming expertise alone is not enough.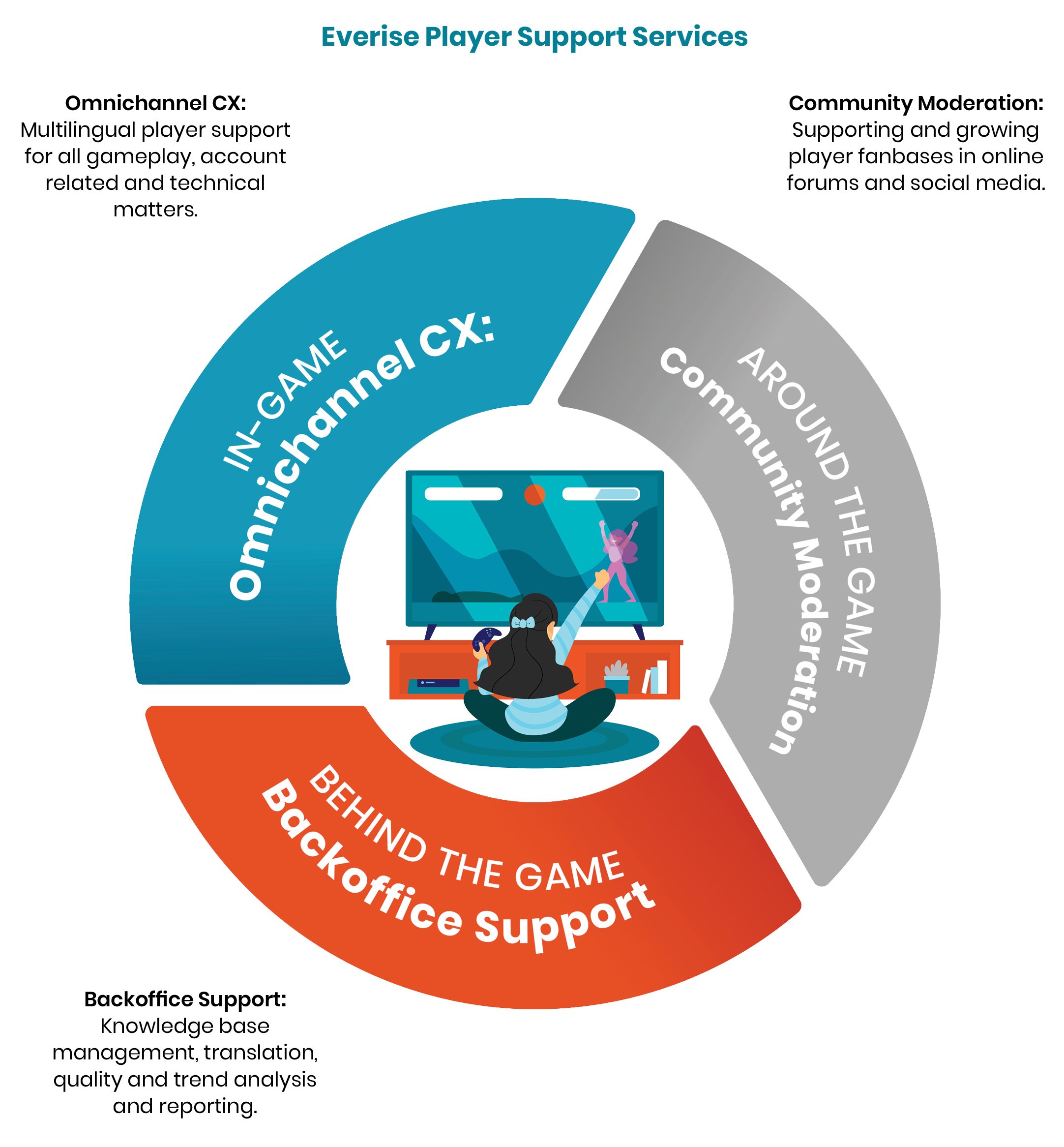 Everise's gaming support is provided by a diverse band of passionate gamers who understand gamer expectations and needs. Our Customer Experience solutions are backed up by integrated product and digital transformation products that provide a full-spectrum approach to support, which identifies and extracts opportunities for both enhanced experiences and efficiencies. This allows dynamic game developers to grow where and how they wish.
Everise is a global customer experience company built upon a philosophy of leveraging technology, geography and data to extend transformative, brand- defining experiences to gamers and game developers. Contact us to learn more.
Related Insights: