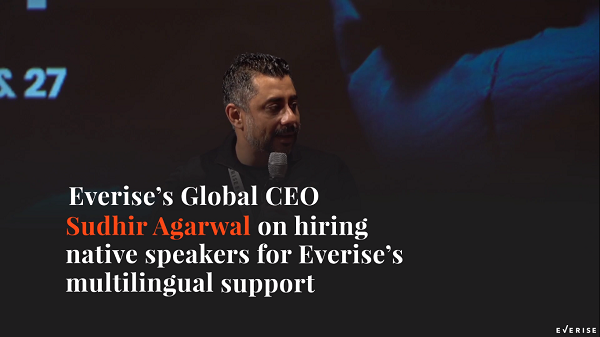 Today, customers value communication with brands just as much as their products. For global brands, this is definitely a challenge because this requires using native tongues in order to reach their customers.
In a survey done by Common Sense Advisory, 74% of customers said that they were less likely to repurchase if after-sales support is not in their language. Likewise, 52.4% of the 2,400 surveyed customers only bought products from brands that use their native language. The number even increased to over 60% in certain countries, like Japan and France.
This is how important multilingual customer support is. Speaking the language of your customers creates deeper trust and loyalty that improves their affinity towards your brand. Failure to do so will cause lost opportunities that can eventually hurt your organization.
In a study by the International Customer Management Institute (ICMI), 71.5% of customer service leaders agree that support in a customer's native language increased their customer support satisfaction.
CEO Sudhir Agarwal of Everise, a customer experience company, agrees that an organization that offers support in native languages creates elevated experiences that meet that need of a global audience.
"You cannot get a Filipino-speaking agent serving Japanese—it'll never work. We actually service natives out here. So, we get people from these countries to move to Malaysia," he stressed during the 2019 CX Asia Week.
This belief led him into a venture with UBASE, Korea's largest customer management company to create Globee, an Asian language contact center based in Malaysia. A move that strengthened Malaysia's importance in Everise's growth strategy.
As businesses fight for the attention and engagement of their global customers, the need to connect with them in a language they understand is crucial. Hiring natives to support natives eases customer churn and ensures a company's growth.
Related Posts: