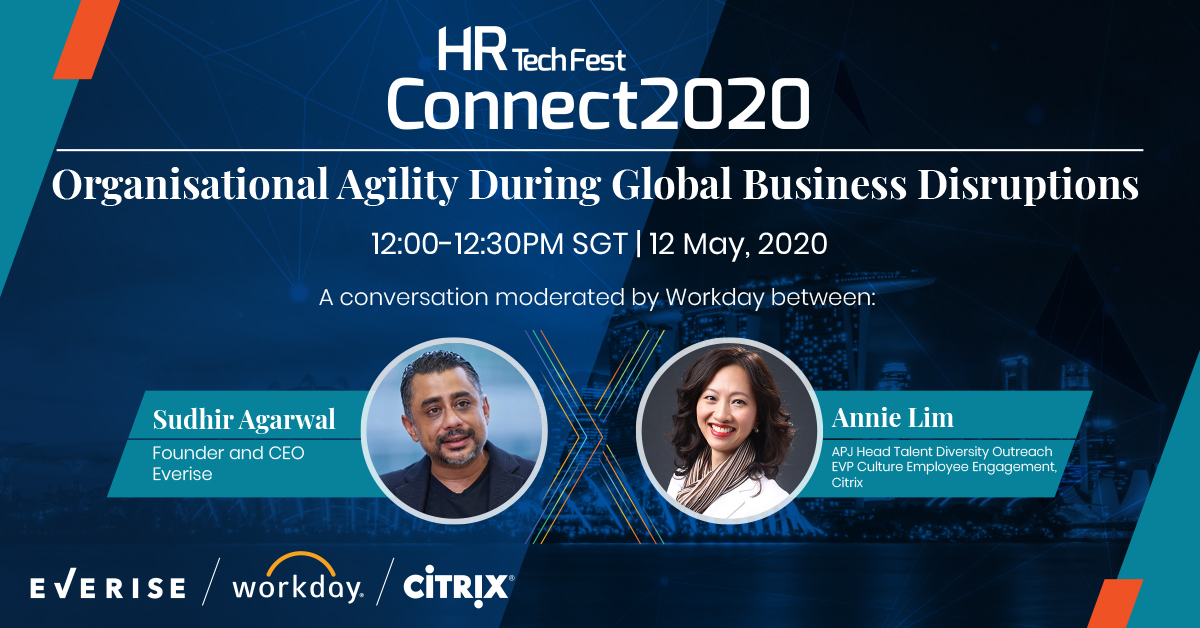 Businesses have to adapt to cyclical changes and prepare themselves for a changing world. When operations are being disrupted, a solid business continuity plan (BCP) is essential to ensuring that systems and workflows remain intact.
As part of the BCP to protect employees' health and wellbeing, companies have to coordinate with their staff members to work from home at a scale that had never been seen before. The challenge for businesses is therefore on how to leverage technology to maintain productivity during a work-at-home environment.
As a leading in deploying an agile, scalable work-at-home, Everise has been invited to take part in this years virtual edition of HR Tech Fest Connect.
Workday hosts a conversation as part of the event between Everise Founder and CEO, Sudhir Agarwal and Annie Lim, APJ Head of Talent Acquisition and Diversity Outreach for Citrix, as they discuss how businesses are leveraging technology to adapt to new workstyles in a changing world.
HR Tech Fest Connect 2020 focuses on the future of remote working by exploring the strategies and tools that HR leaders should be considering now to enable them to manage a future of change across Leadership, Technologies, Communications, Recruitment and Wellbeing.
Webinar Details:
🗓️Tuesday, May 12, 2020
🕕12:00 – 12:30 PM SGT
Register for the webinar here.
Learn more about HR Tech Fest Connect 2020 and the other speakers here.
Related news and insights: