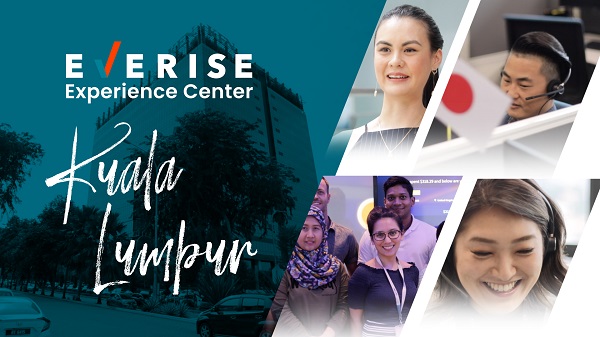 One of our award-winning sites and home to our Asian language hub is found in the city of Kuala Lumpur, Malaysia's capital. Considered as the heart of Southeast Asia, Kuala Lumpur is an ethically diverse region of nationalities; creating a multilingual melting pot of culture.
Boasting of a robust tech infrastructure, it is perfect for our state-of-the-art center making Malaysia the perfect home for our Experience Center, where attracting and retaining top native speaking talents is easily achieved.
Aimed to provide a high-performing omni-channel customer experience, the center features cutting-edge facilities with access to a world-class gym and easy access to public transportation. Nearby, there's a wide selection of eateries, amazing scenery and a bustling night life, offering a serene balance of work and life.
Globee, a joint venture between Everise and UBASE, Korea's largest Customer Management provider, has been recognized as the Best Technology Developer by Malaysia Digital Awards, Best AI and Machine Learning Company by Rice Bowl Asia, and placed in the Top 10 Contact Centers in CIO Outlook.
Everise is an international customer experience brand, elevating over 500,000 interactions per day, from our sites in six countries on three continents. We are creating a truly global reach by tapping into strategic locations across the globe
Join us!
Related Posts: