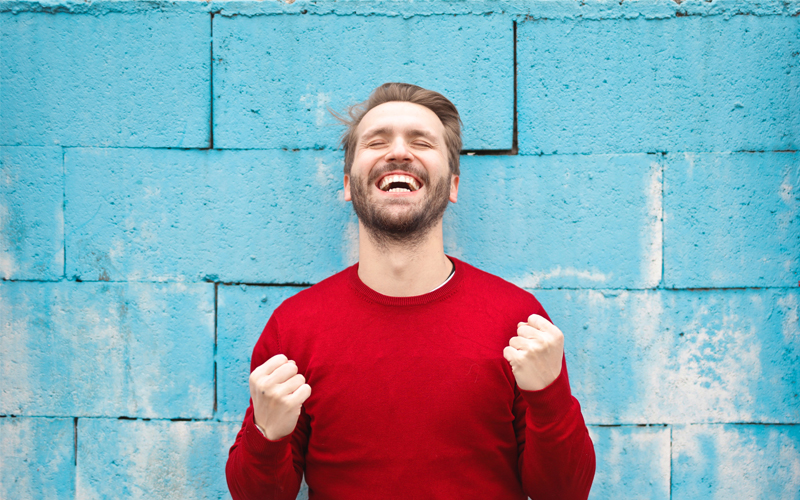 The future is bright for the contact center industry as more and more consumers interact with companies across different channels. The emergence of innovations like chatbots and automated messaging has transformed contact centers and has become an important medium in connecting businesses to consumers. With the power of computers, industry leaders are leveraging AI powered chatbots to answer queries from consumers.
Years ago, contact centers used AI for handling FAQs and automating repetitive tasks, so agents can focus on the quality of their calls. But now, AI works alongside call center agents to better understand customer issues and solve them accordingly. Powered by NLP and IVR technology, AI can now seamlessly listen and examine the needs of consumers across different channels like chat, emails, SMS, and phone calls; suggesting the most relevant answers to the problem.
Joining the list of "Top 10 Contact Center Consulting/Services Companies - 2019" is Everise, a global customer experience company based in Singapore.
Everise: The Path to a Global Experience Company
The success of a contact center company lies in its agents. Their ability to maneuver the many ways to help customers is the key to a top-tier service experience. An elevated service experience paired with uninterrupted communication across different channels nourishes customer satisfaction and promotes customer loyalty.
It turns out that agents find it challenging to shift from one channel to another that usually results in low customer satisfaction. What contact centers need to do is enable their agents to seamlessly interact with customers while also collecting customer data across different channels without affecting the brand value. Omnichannel customer service is the answer to this hurdle.
Through omnichannel customer service, a company can easily seep through different channels to share data at any given time, all from a single queue. The trend of AI being integrated with omnichannel service supports customer demands whenever needed.
With their mission to create communities with effective communication between agents and customers, the customer experience company Everise, uses AI to fuse both human and digital workforce to help global enterprises in elevating their customer experience delivery.
In an interview with CIO Applications, Sudhir Agawarl, the CEO if Everise, shares his insights into the company, the value proposition, and the innovative experience solutions Everise offers.
Could you give us a brief overview of Everise as a company?
"Everise is the only Asia-based global experience company, able to deliver over 500,000 daily experiences in 20 languages with 12,000 digitally enabled agents."

"With deep roots in the outsourcing industry, and over two decades of experience, Everise was established in 2016, with a vision to redefine the Business Process Outsourcing (BPO) industry by seeking out and acquiring innovative companies who were able to show how they were delivering transformational customer experiences to their clients. In the span of only 2 and ½ years, we've acquired three best-in-class companies, C3, Hyperlab and Trusource Labs, as well as started a Joint Venture with Korean BPO giant, UBase in Malaysia, and secured a global partnership with Microsoft. As we've grown, our secret sauce has been our ability to acquire and integrate with the right partners and become one of the best digitally enabled companies."

"In today's experience-led economy, people don't buy products, they buy experiences. When disruption is the norm, the businesses who put their customers first, are the ones who rise above it. At the outset, we focused on bringing together the best people and technology to build an augmented workforce that is able to offer our visionary clients the transformative services they need to continue growing."
How does Everise go about deploying its solution to its clients?
"Everise is a flexible organization that is extremely agile in the way it engages its clients. This is supported by specialization in key verticals, such healthcare, transportation, media & communication, consumer products & technology. This allows our client service teams to build deep relationships with our clients, and really care for their business, as opposed to following the traditional deployment method."

"At Everise, our goal is to go to market as a single offer our clients with a completely disruptive business model that is a win-win for both our customers and ourselves. We find strength in integrating our diverse service offering across the group. Between C3, Trusource Labs, Hyperlab & Globee, we can offer omnichannel CX, high-end support, content moderation and fraud detection, enterprise AI and NLU, as well as product incubation and systematic insights. Together, we offer services that no other BPO can, while supporting the modern enterprises' greatest needs."

"As shifts in the labor market continue to occur, we leverage our technology partnerships to deploy complex programs in a home environment, across the US. Upon onboarding a client, we grant them access to a business intelligence dashboard, enabling them to witness their results in real-time."
Could you share a client success story with us?
"One of our clients, the world's largest global logistics & transportation brands, had basic customer services handled by C3. Within the first 12 months of acquiring C3, we successfully deployed a 24/7/365 support program, by expanding support service through our Guatemala and Philippines operations."

"In another example with the same client, we ran a pilot to automate a significant number of calls with robotic process automation (RPA), and serviced their emails, which resulted in a 50 percent reduction in volumes. We also run pilots on ourselves. Upon acquiring Hyperlab, we sought to improve how we onboarded candidates through an Intelligent Employee Assistant. After researching the best approach, Ana was launched with a machine learned engagement program, which has improved fulfillment rates from 80-99 percent."
Are there any recent milestones you wish to highlight?
"Over the last 18 months, we were able to seamlessly transform ourselves from a pure customer service company to an end-to-end experience company. This has been validated by the numerous awards we've won in the market, from Best CX Platform, to Top AI Company in APAC, to We are now powering customer experiences for Fortune 500 companies and the world's most loved Unicorns. Last year we had 20 percent growth, and we believe this year has much in store for us."
What does the future hold for the company?
"As it stands, our delivery centers at Guatemala, Malaysia, and the Philippines keep us well positioned from a geographic point of view. We will continue to expand within our current locations, while focusing on what has made us successful. Hyperlabs product development, along with our partnership with Microsoft will soon bear fruit, delivering robust AI solutions, solving key pain points for large enterprise."
Related Posts: